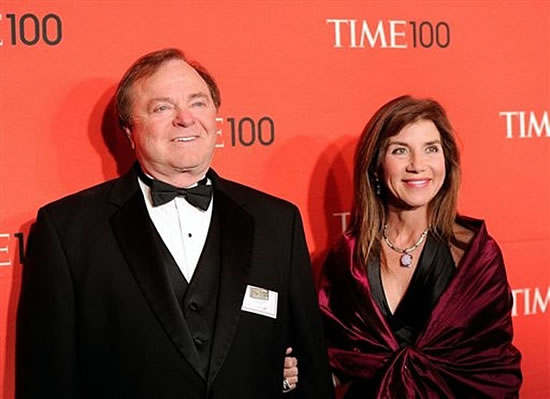 Marriage they say is an institution built on trust and love, vows taken and life goes on till death does them apart. While that is what marriage has meant for the world till now, the 21st century has its own set of ideas where they say 'Divorce is an opportunity built of prenuptial agreement and the vow to take it all'. I say this with conviction as prenuptial agreements are the raging exit avenue from a broken marriage, a weapon that does not leave you high and dry post a relation is broken it leaves you all rich and happy.
Ivana Trump's cameo in The First Wives Club, the hit 1996 film about middle-aged divorcees, when she uttered her now-famous mantra: "Don't get mad, get everything." This mantra is coming true and how. Here we have the world's most expensive divorce as a standing testimony. This is the story of an Oil baron, Harold Hamm. As of Forbes' 2013 World's Billionaires list, Hamm is worth $11.3 billion, the vast majority held in shares of his oil giant Continental Resources, the biggest player in the booming Bakken shale region of North Dakota. His jilted second wife, Sue Ann Ham a lawyer and economist is set to get 'almost everything', as she earns herself the biggest settlement in history, pegged to be over $5 billion.
When it comes to divorces and settlements we have people losing half their wealth, like Mel Gibson who lost half his wealth close to $425 million. On the basis of adultery and accusing that Harold has cheater on her she has filed for divorce. And if the couple hasn't signed for a prenuptial agreement, Sue Ann could receive half of Harold's 68% stake in Continental. In essence, the entirely self-made oilman could lose control over the company he founded in 1967.
This sure is setting a whole new record in the world of divorces. While competing closely we have the wife of the 10th richest man in Russia, Dmitry Rybolovlev demanding $5.77 billion as her divorce payout. Also Steve Wynn claims his $1 billion divorce to be the most expensive ever. Amongst other famous divorce cases we have Tiger Wood's divorce, whose adultery stayed long in the news, his divorce's settlement sum was between $750 million and $833 million. I don't know if marriages are made in heaven, but divorces sure traverses one to heaven and pushes other through hell. – Forbes