The Swiss manufacture, Parmigiani Fleurier, launched its new – and very important – Tonda Metro collection (including the Metrograph) in Lausanne, just a few days before SIHH 2014. What you have here is worth taking note of because it is perhaps the best choice for men looking for their first piece from the brand.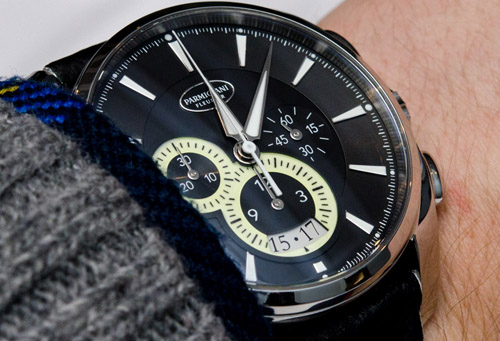 Parmigiani is a well-known and deservedly respected name among those at a more severe stage of watch addiction. The main reason for that lies in the brand's rather unique position: it is backed up by a remarkably sophisticated system of manufactures, making it one of the few genuinely and completely "in-house" watch makers of the industry. In 2013 we visited the dedicated Fleurier Tonda watch case, dial and movement manufactures, as well as their unique restoring and haute horlogerie departments. This time we take a closer look at what this new, urban-lifestyle inspired collection called the Tonda Metro has to offer.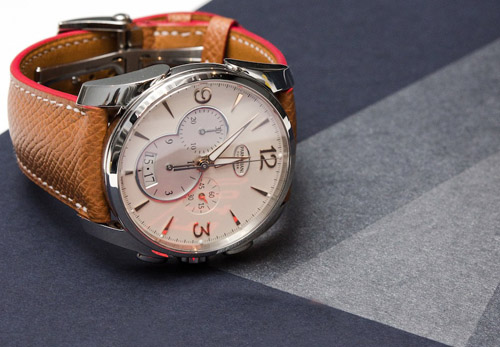 While the collection comprises nearly 20 variations of different color schemes, dials, straps and bracelets – likely in an effort to try and match as many personalities and expectations as possible – we'll just start by saying that there is a chronograph model for men, and an automatic with date function for the ladies. The men's Metrographe has three dial and strap combinations and Parmigiani isn't shy about wanting the collection to have a broad appeal. The result is a family of chronographs that is unusually diverse from the moment it debuted, as it contains a selection of references that cover a wide range of styles from casual to more elegant.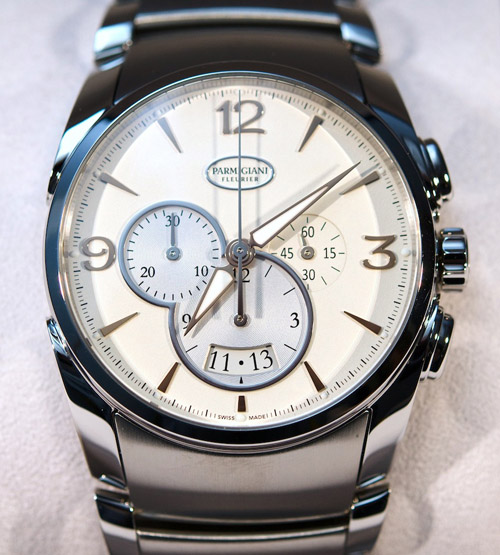 While there really is no sense in discussing all permutations, we did check out all the dials, straps and bracelets for both the men's and ladies' watches and, for the most part, really liked what we saw. This time around we will discuss our hands-on experience with the men's Metrographe which combines a fair price, attractive design, and solid in-house made chronograph movement. In our two-part manufacture visit article, I had plenty of space to elaborate on what makes Parmigiani unique, but if I had to summarize it in just a few words, I would say it is the fact that they have as complex a system of manufacture as just about any of the big names in the industry, while remaining a niche brand, producing less than 6,000 really high-quality watches per year.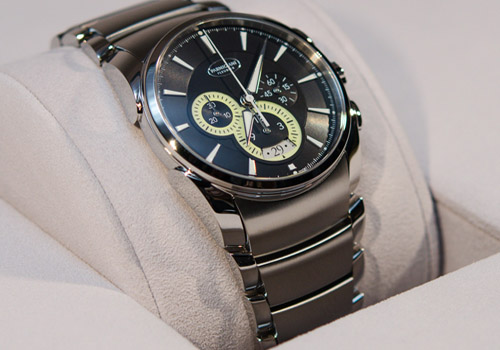 Consequently, Parmigiani's charm is in that it is not the go-to brand to any newcomer watch enthusiast. Conversely, it takes some time to become acquainted with it and to understand the importance and potential of a vertically integrated manufacture, as well as what and how much that adds to the value of a watch. With the Tonda Metro collection, Parmigiani wants to diversify its current portfolio with a new line of watches that speaks for a wider range of potential customers, by offering a less stringent design language at a more affordable price – compared to its other Tonda, Kalpa or Pershing pieces, that is.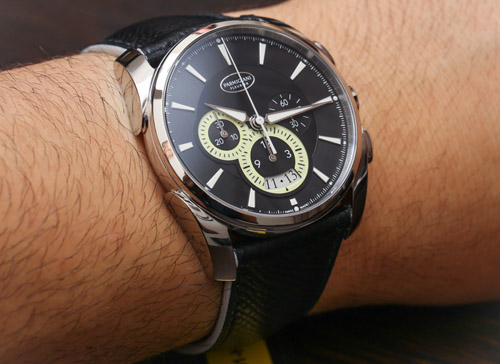 It would be easy to consider the Metro a simplified and more entry-level version of Parmigiani's "big guns" watches and just call it a day; but there actually is an interesting market trend that needs to be observed and understood here. Watch prices have been on the rise in all but the lowest priced market segments and during recent years we have been seeing mid-range brands making an effort in going "up-market" by introducing their proprietary movements matched with a bolder price tag, often up and above the $10k mark. Furthermore, we have seen luxury brands raise their retail prices once or even multiple times annually, which created this "gap" in the market that non-luxury brands could try and fill in.    Ablogtowatch