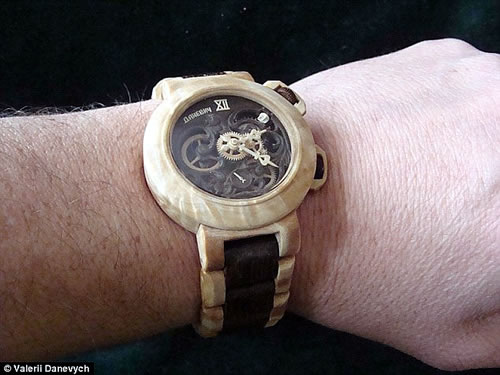 At first glance, these delightful timepieces look like they could have been crafted by the very best Swiss manufacturers. But they have instead been made by a humble carpenter with no watchmaking training whatsoever. Ukrainian Valerii Danevych makes his functional wrist watches almost entirely out of wood, with the sole exception of a metal spring needed to propel the movement.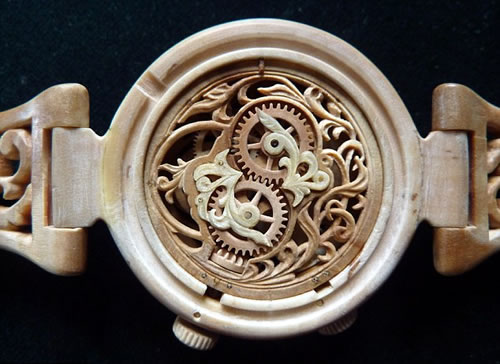 Coming from a long line of cabinetmakers, he has had a fascination for wood since his early school days when he made a 3cm guitar using human hair for strings. As he grew up and his skills improved, he moved on from restoring wooden objects and creating miniature artworks to making mechanical products.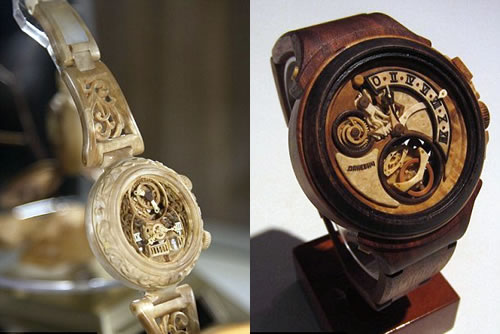 So in 2005, despite having no training as a watchmaker, he began working on functional wooden wristwatches. It took a while for Valerii to determine which type of wood were most suitable for the tiny parts needed and to learn the basics of watchmaking. But within three years he had completed his first functional wooden pocket watch.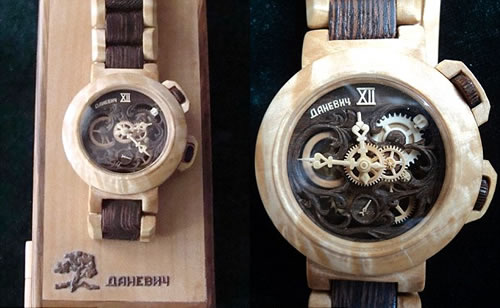 According to Unique Watch Guide, he mostly uses birch because of its strength and resistance, but also more exotic wood such as juniper and bamboo. Each type of wood gives his timepieces different textual beauty. Some of his watches have power reserves of 20 hours and are typically accurate to withing five minutes a day. Last year, in recognition of his impressive wooden watch contributions, Valerii was inducted into the Horological Academy of Independent Creators. – Dailymail