Ten years ago, Robin described the rise of young independent watchmaker Frédéric Jouvenot and his award-winning Helios watch with an innovative way of telling the time. Inspired by the sundial, the oldest method of keeping track of time, Helios features 12 cone-shaped markers radiating from the center of the clock and inverted to show the time.
The latest Helios model in the Solar Deity collection is the Frederic Jouvenot Helios Carbon, a limited edition of 88 pieces featuring the watchmaker's patented jumping hour display and 12 miniature forged carbon pyramids separating the watch cones.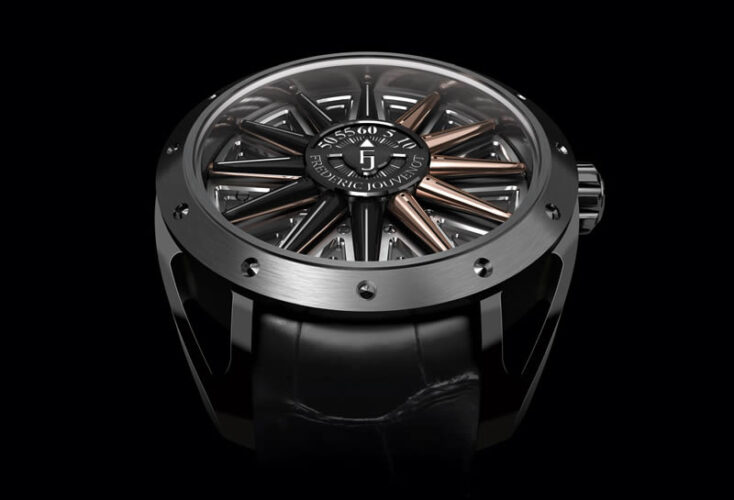 The Solar Deity collection consists of four models named after different sun deities, all featuring Jouvenot's unique 24-hour sun-shaped display. Helios is named after the Greek sun god who, in mythology, rides a chariot across the sky wearing a crown of sunbeams.
With the addition of pyramids on the dial, Jouvenot pays tribute to the ancient Egyptian sundials in the form of obelisks.
Like the other men's models in the Solar Deity collection, the case of the Frederic Jouvenot Helios Carbon has a diameter of 44 mm and a height of 13 mm. The large black DLC-coated titanium case features miniature circular pyramids on the inside and distinctive open-engraved bosses on the bezel, as well as 12 inset circles.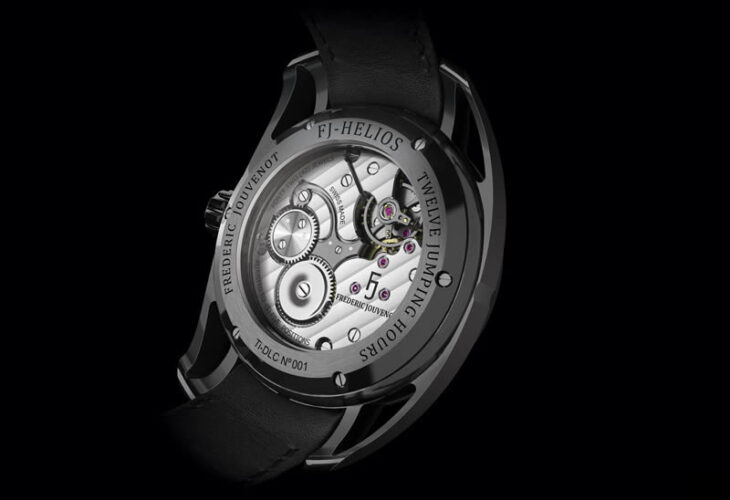 The brushed finishes of the bezel and case bands contrast with the finish of the handles. The dial and case back are protected by an anti-reflective sapphire crystal.
The originality of this clock is that Jouvenot represents the clocks represented by 12 rotating sunbeams. The daytime hours are represented by golden rays, while the nighttime hours are dark with a light stripe of material. Minutes are represented by large white numbers positioned on a gray central disc and indicated by a rotating white arrow.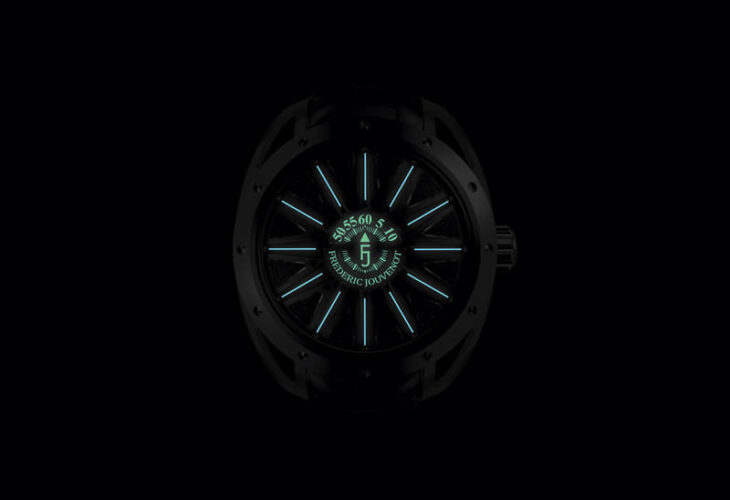 What is new about this watch is the presence of 12 dark forged carbon pyramids placed between each hour marker. A brittle material that is difficult to machine on such a miniature scale. The marble lines of the composite material ensure that no two pyramids are the same.
In addition, the pyramids emphasize the three-dimensionality of the dial. What's odd is how the mini-pyramids are attached to the dial with exposed screws at their ends. The screws, which are larger than those seen on the dial in the sun's rays at night, add to the overall industrial feel of the watch.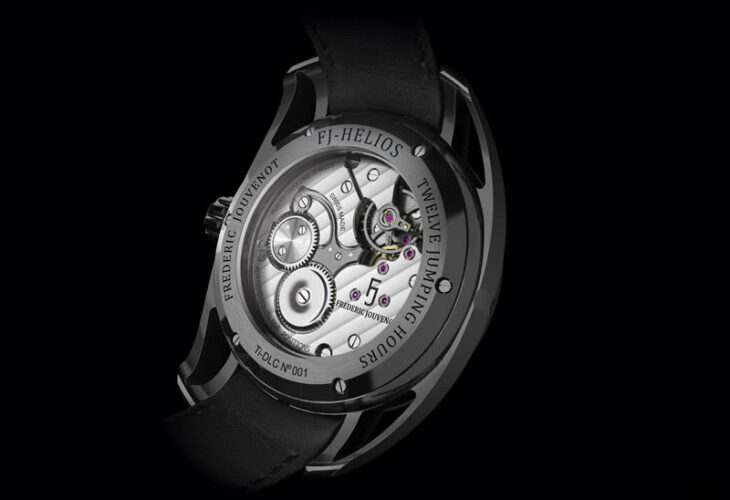 Frederic Jouvenot Helios Carbon is a limited edition of 88 pieces. The black DLC comes with a black alligator leather strap with a titanium folding clasp and a USB warranty card and a special box.