Extreme diets, such as the liquid cleanse Shane Warne was on when he died, can increase the risk of heart attacks in people who already have them, according to a health expert.
Warne had just completed a 14-day 'extreme' liquid diet in an attempt to lose weight when he died of a suspected heart attack while on holiday in Thailand last Friday.
The 52-year-old Australian cricket legend was on a 'boys trip' at the luxurious Samujana Villa resort in Koh Samui when he was found unresponsive in his room around 5 p.m. local time.
Warne previously stated that he had tried 'traditional Chinese medicine' for weight loss, and his family stated that he would regularly go on '30-day fasting tea diets' throughout his career as he battled his weight.
It comes as one of Warne's close friends, Sporting News chief executive Tom Hall, revealed Warne had a very Australian last meal, wolfing down Vegemite toast after completing his extreme diet just days earlier.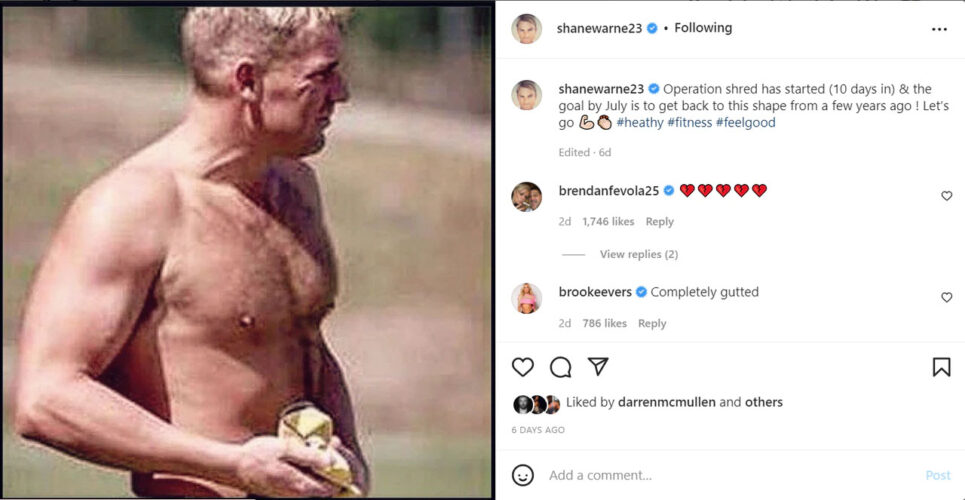 According to Koh Samui police, the spin bowler's final day included receiving a massage from two local masseuses at his villa and ordering a new tailored suit.
The legendary Australian bowler smoked heavily, had recently been treated for Covid-19, and had other health issues.
There is no conclusive evidence linking Warne's diet to his heart attack, and the cricketer's autopsy is currently taking place in Thailand.
However, the Heart Foundation's chief medical advisor, Professor Garry Jennings, stated that under certain conditions, very-low-calorie diets could put the heart under additional strain.