Howdy, Jorge Castillo on the Dodgers: The Dodgers and Tampa Bay Rays played Game 5 of a neutral-site World Series, the first in modern history, at Globe Life Field, a gleaming new ballpark 1,400 miles from Los Angeles at quarter capacity during a pandemic Sunday. It didn't sound that way in the sixth inning of the Dodgers' 4-2 win.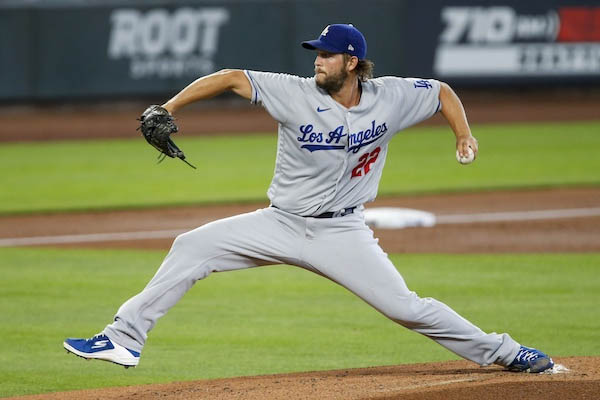 Clayton Kershaw recorded the inning's first two outs with two pitches. He had seemingly discovered a rhythm after a choppy beginning. But Dodgers manager Dave Roberts emerged to remove the future Hall of Famer anyway. Kershaw tried to convince Roberts to change his mind. Even third baseman Justin Turner spoke up in support of his teammate. Roberts stayed resolute and took the ball.
The pro-Dodgers crowd of 11,437, most with their minds still on the previous night's debacle and hunches triggered by years of heartbreak, let Roberts know what they thought. Kershaw walked off to applause after giving up two runs on five hits with six strikeouts in 52/3 innings. Roberts walked off to the first round of throaty boos he's received in 2020.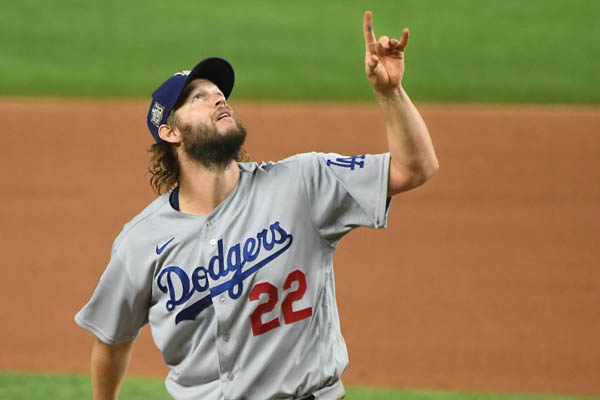 The emotions flipped by the end of the night.
Roberts didn't bend to the pressure. The Dodgers had a plan that he presented to Kershaw before the inning: The next two hitters would be Kershaw's final two hitters, no matter how many pitches it took. He wanted to put Dustin May in the game, despite the rookie's recent struggles, in that spot. He wanted to pull Kershaw before it was too late.
"He held up his part of the deal and got the two hitters," Roberts said. "He just grinded. He willed himself to that point and I will say it wasn't his best stuff. But he found a way to get outs and I give him all the credit."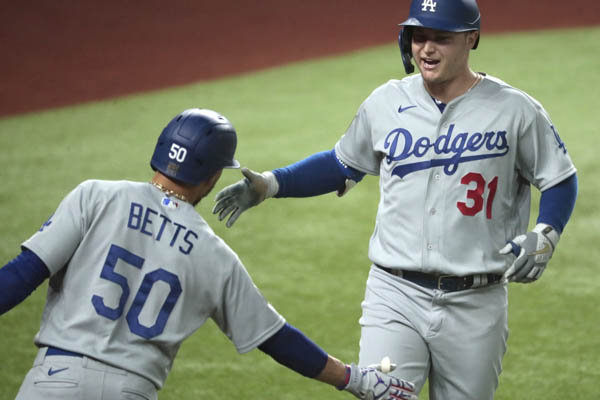 May responded by striking out Manuel Margot with a 101-mph fastball. It proved to be the first of Roberts' deft bullpen decisions. The Dodgers didn't yield another run and pulled within a win from their first championship since 1988.
"We stuck with the plan," Kershaw said. "Credit to Doc. D-May came into the game and threw the ball awesome."