A beautiful homemade dinner is #goals, but a beautiful homemade dinner that's easy from prep to presentation is #life. So we've rounded up seven one-dish recipes that'll ruin your excuse to order in again.
[contentblock id=1 img=adsense.png]
NO-STRESS RATATOUILLE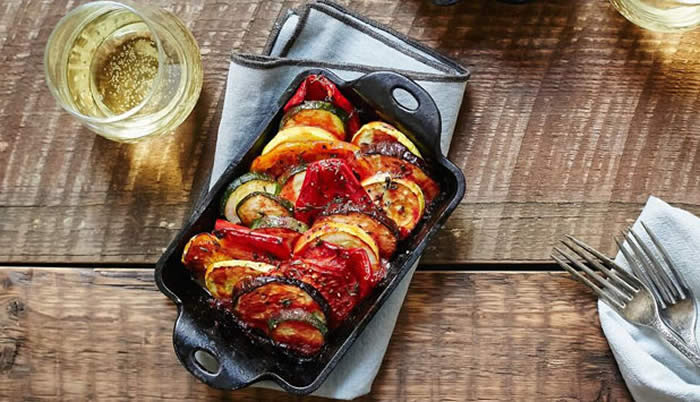 While your low-key dream of moving to Paris and becoming a world-renowned French chef may never materialize, you can still whip up French meals with just as much joie de vivre as Julia Child. Gather a slew of farmers' market favorites like zucchini, squash, eggplant and peppers. Then slice, layer and roast to perfection. Cleanup is a cinch since it's a one-pan meal, but everyone will think you worked all day.
PAINLESS ONE-POT PASTA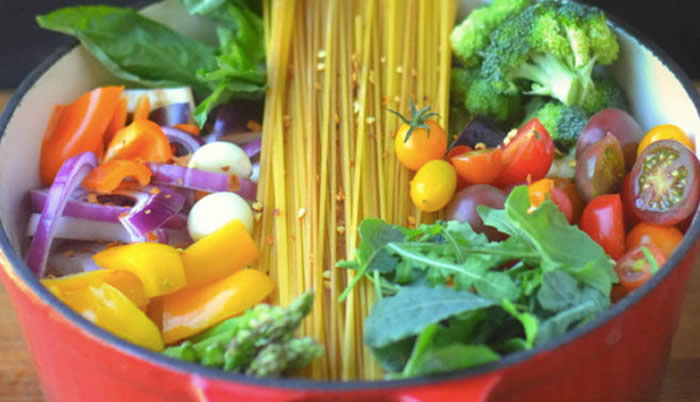 One-pot pasta dishes are the stuff dreams are made of. This particular recipe calls for a red onion, Japanese eggplant, asparagus, broccoli florets and cherry tomatoes, but you can really choose your own veggies. Just toss them in with spaghetti and seasoning right from the start–no draining necessary. The idea is to add just enough water that everything ends up cooked al dente and there's enough liquid left over to meld with the tomatoes for a light sauce. This meal basically cooks itself. 
SIMPLE STOVE-TOP MAC AND CHEESE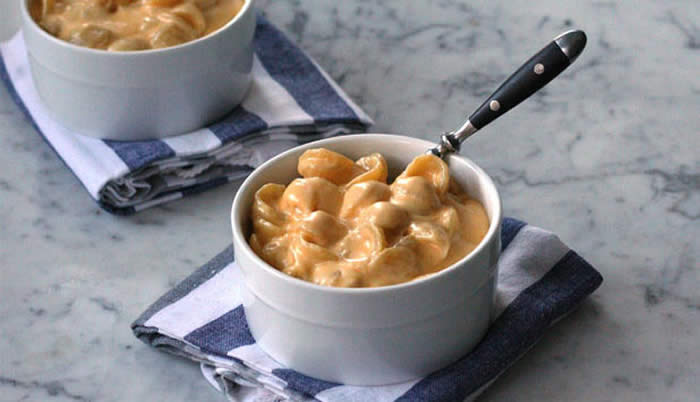 When we say simple stove-top mac and cheese, we mean simple stove-top mac and cheese. All you need is pasta, butter and cheese. The difference between this recipe and that runny store-bought version is that you boil the pasta in milk instead of water. Once the pasta is cooked, stir in the cheese and butter, and you have a thick and creamy treat right on the spot. Sharing not required.
[contentblock id=2 img=adsense.png]
EASY ROASTED VEGETABLES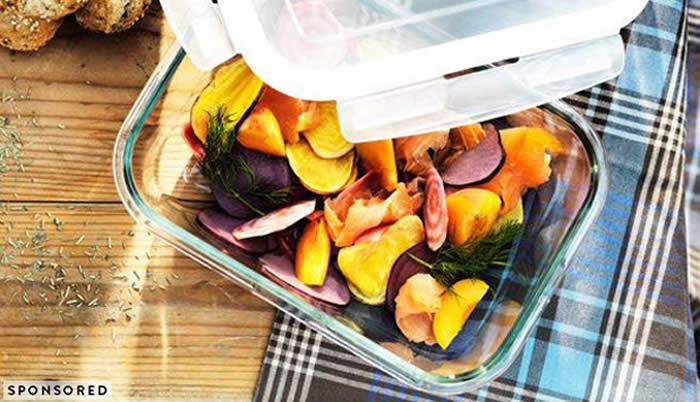 Think beyond the potato, people: Winter's the time to really experiment with those gnarly root veggies (like parsnips, celeriac and rutabagas). The best way to enjoy them is roasted, and the easiest way to roast is with Ikea's Förtrolig food containers​. The clear glass cookware can go from freezer to oven to table, so you won't have to dirty another dish from prep to presentation. Assemble this hearty root vegetables and rosemary roast a day before serving and snap the glassware's plastic lid into place. The air-tight fit keeps produce fresh and herbs aromatic before you're ready to pop it into the oven.
QUICK EGGS BAKED IN TOMATOES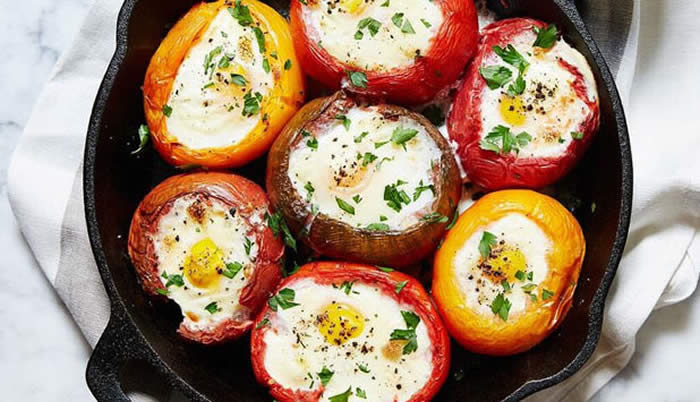 Eggs and tomatoes: two refrigerator staples, two ingredients for an overwhelmingly easy meal. This beautifully upgraded version of an omelet only requires you to scoop the tomatoes, arrange them on a single pan, fill each with an egg and sprinkle with a good dose of salt and pepper. If you prefer a hint of cream, top the eggs with a tablespoon of milk before popping them into the oven. This is a creative win for breakfast, dinner or whenever you're fishing for a few extra Instagram likes.
EFFORTLESS CARROT SOUP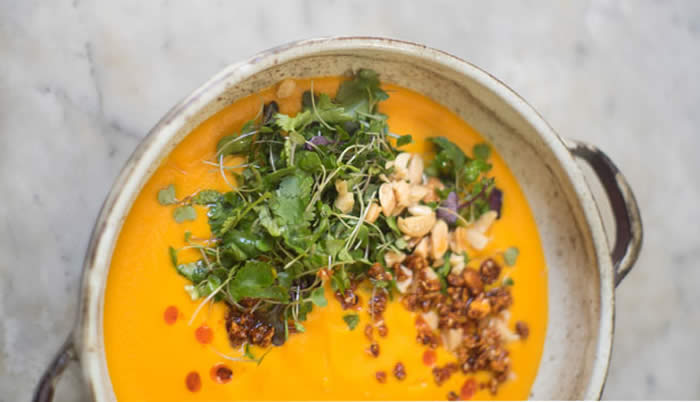 This carrot soup proves that sometimes less is more. Peel or don't peel the carrots–the choice is yours–just be sure to add curry paste and coconut milk as you blend it all together in one pot. An immersion blender makes for an extra-easy process, but a standing blender will work just as well. Add salt, top with toasted almonds and garnish with green cilantro for an A+ presentation. But the real secret is that it took only 25 minutes to make.
[contentblock id=3 img=gcb.png]
UNCOMPLICATED BAKED PENNE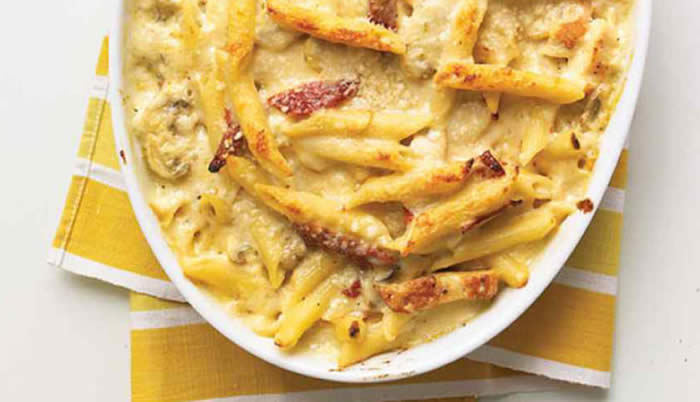 You kind of can't go wrong with chicken, sun-dried tomatoes, pasta and cheese all bubbling in one glorious casserole dish. Sure, you'll have to spend time cooking the pasta and chicken first, but just think of how many dinners you'll actually get out of the effort. Freeze your leftovers to save yourself from dinner duty after your next exhausting cycling class. You'll thank yourself later.
Via: purewow