Ford has unveiled the S-MAX Vignale Concept at Milan's Salone del Mobile, the world's leading furniture design expo, with the study previewing a production version that will be the second Ford Vignale vehicle to go on sale in Europe after the new Mondeo Vignale arrives next year.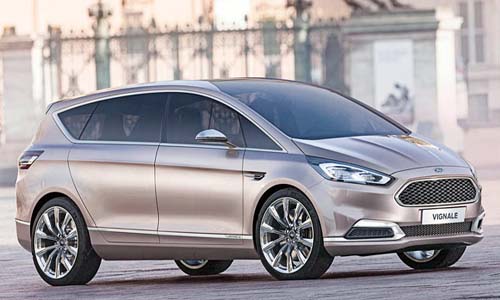 Inspired by trends from furniture and fashion, the S-MAX Vignale Concept features unique 21-inch alloy wheels, dark-chromed polished aluminum detailing, special Vignale grille with a dark matt metallic finish and polished aluminium surround, quilted, premium leather seats and an exclusive exterior colour called "Milano Grigio" (Milan Gray).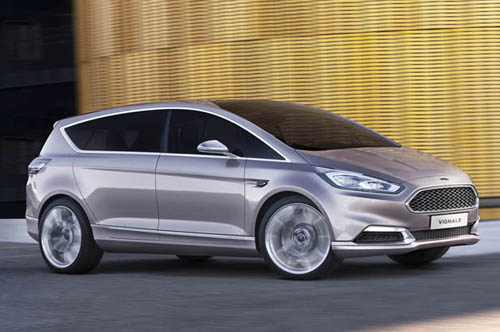 The study is distinguished by the attention to detail, with the S-MAX concept also offering exclusive Embossed seating with hexagonal quilting and high-quality and soft-touch leather enhanced with woven texture-embossed aluminum detailing. Technology highlights include advanced car-to-car communications, tablet device-docking stations for second row seats and an intelligent flexible seating concept with thin seat technology.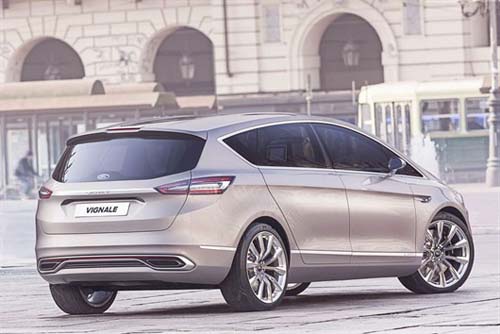 In the cabin, leather extends from the dashboard and instrument panel to sweep past the glass roof to the rear luggage compartment in a single co lour that creates a lounge-like environment. Metallic textures applied in warm tones include woven texture-embossed aluminum behind the steering wheel and across the passenger side dashboard and aluminum Vignale lettering on the brush-painted panel above the central display.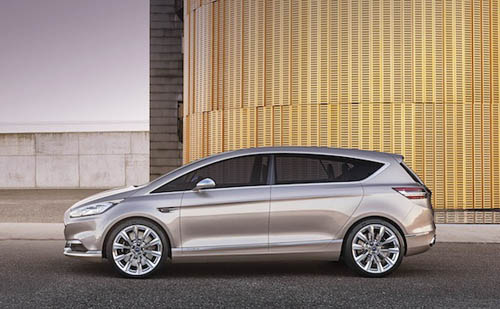 In addition to the S-MAX Vignale, Ford is also showcasing its vision for the Vignale consumer experience this week at the Salone del Mobile. The design of the Ford stand at Salone del Mobile is a preview of the "Vignale Lounge" retail experience that will be rolled out in select Ford retailers throughout Europe. The personalized experience for Vignale customers will include a dedicated relationship manager, as well as VIP collection and delivery services.-Carscoops