The smallest member of the Audi Q family is a big star at the Worthersee annual meeting of VW Group fans. Knowing full well that most people there are roughing it for this week's festivities, the Germans decided to show them a better way of going camping.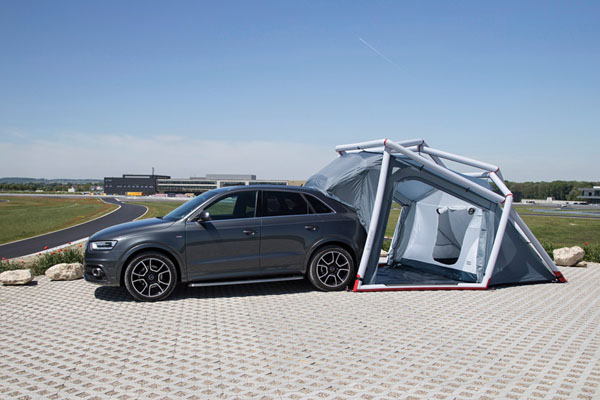 A futuristic-looking tent has been developed as a concept for the show. It inflates rather than having to be pitched and can be ready in as little as 7 minutes. Once in place, it will stand up to winds of up to 70 km/h (43 km/h). Since the concept was designed for the Q3, it can be fastened to the opened tailgate of the small SUV, so you can better listen to the sound system. Just remember not to turn on the exhaust, since it's right next to the tent.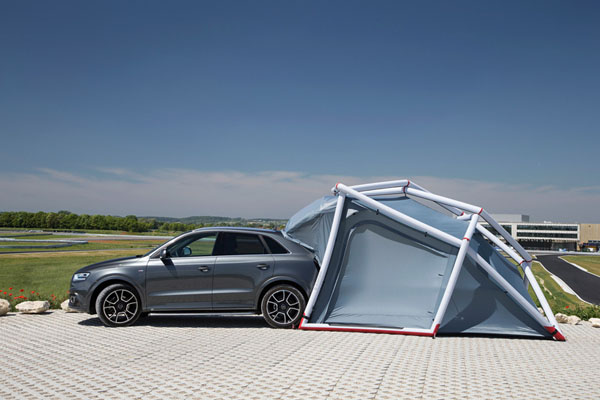 Other goodies have also been added to the Wort hersee Q3, including a kayak rack with Audi Q3 -branded equipment. The automaker believes that the ideal engine for would-be out doorsmen is the 2.0-liter TDI four-cylinder with 177 hp (130 kW) and 380 Nm (280 lb-ft) of torque. With quattro and a seven-speed S tronic gearbox fitted, it will accelerate from 0-100 km/h in 8.2 seconds, so you.
The tent and everybody else in the car can get wherever you're going in a hurry. We did a bit of searching for you Q3 owners and found some of the goodies that have been added to the car in the UK parts catalog. The stainless steel exhaust trim is £132. The roof bars are another $210, followed by the £83.10 kayak holder.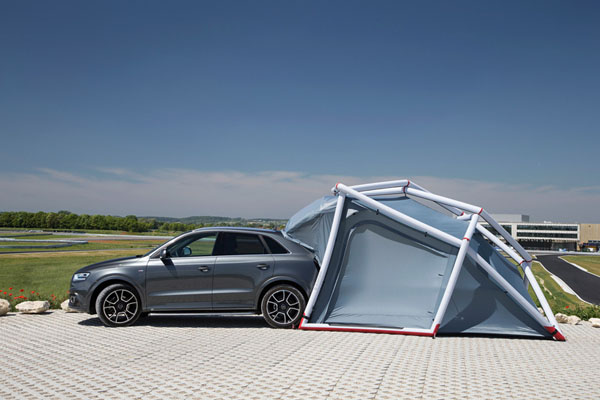 -autoevolution