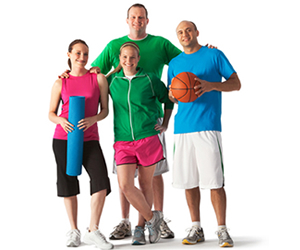 Exercise is an excellent way of reducing stress. These days a lot of diseases are being caused by the amount of stress that we have in our lives. Today life has become so much busier that one hardly gets time for exercise or gym. But it is extremely important to take up at least one sport that you take time out for because it is the best for your body and your mind. Today stress is caused by little things such as the traffic on the roads and also finances since inflation is in the air.
Sport is really important because it keeps your body fit and healthy. If you take up a sport and do it regularly then your body stays away from a lot of diseases especially heart diseases. Sport is a sign of living a healthy life. One does not get age symptoms too soon such as joint aches and aches in other parts of the body. Sport is also a very positive factor in one's life because it keeps you busy for a healthy cause. If you don't have time for sports or to go somewhere for sports then the best alternative is to sit at home but do take time out to exercise. You can get exercise equipment for home and also those CD's which you can play at home and exercise.
Sport is extremely important for mental health as well. Sport releases a lot of stress which literally improves your mental health. After sport one feels fresh instead of being lethargic. The concept of morning walk is based entirely on the concept of sport for mind and body. Morning walk is perfect for your body and since it refreshes you mind and soul you have a great day ahead of you.
The important thing is to accept this concept and take little time out for it and you will definitely feel a difference in your lifestyle and a considerable difference in your health.