Celebrity relationships are weird. Unless you're a rare celebrity who decides to date outside of the realm of Hollywood, you have a relatively small selection of famous people to choose from. If you actually find another celebrity to date, that's great, but if you break up — what do you do? They're likely to run into each other more than once, so staying friends is a surefire way to keep things from getting awkward. Even though these 15 celebrity couples broke up, they've taken the high road in remaining friendly with their exes.
[contentblock id=1 img=adsense.png]
1. Miranda Kerr and Orlando Bloom
Before Katy Perry came into the picture, Orlando Bloom was married to Australian model, Miranda Kerr. Bloom and Kerr tied the knot in 2010 and had their son, Flynn, one year later. They may have been one of Hollywood's most attractive couples, but they went their separate ways in 2013. While it's not uncommon for divorced couples to co-parent if they have a child together, Bloom and Kerr took it one step further — by becoming neighbors. The exes bought homes in the same Los Angeles neighborhood, so their son could continue growing up with both parents equally in his life. Kerr told Hello! Fashion Monthly, "We decided as a family it was the right decision for Flynn, so Orlando and I both relocated and we live five minutes from each other." She also admitted, "Orlando and I are still really close," so it sounds like the best-case scenario for divorce.
2. Jennifer Lopez and Marc Anthony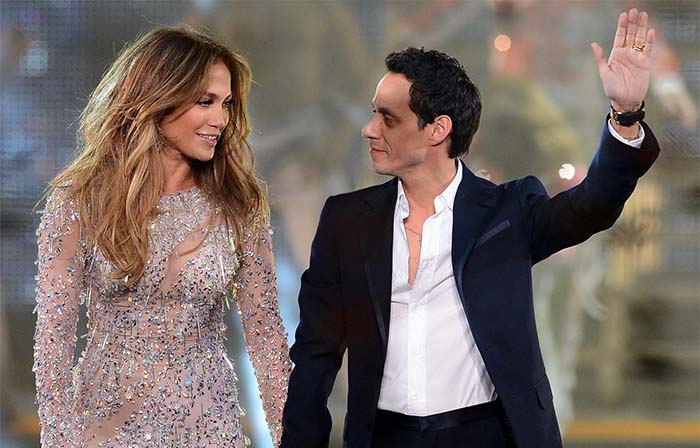 Jennifer Lopez and Marc Anthony were an iconic duo, but Lopez admitted, "There's a reason we're not together." As a guest on The View in March 2017, Lopez opened up about co-parenting their 9-year-old twins, Emme and Max, and what works so well for their current relationship status. "We're great friends," she said. "And we're parents together. We're even working on a Spanish album together. [And] that has been even better for us. We met working, and that's where we're really magical, when we're on stage together, and so we leave it there. That's it."
3. Gwyneth Paltrow and Chris Martin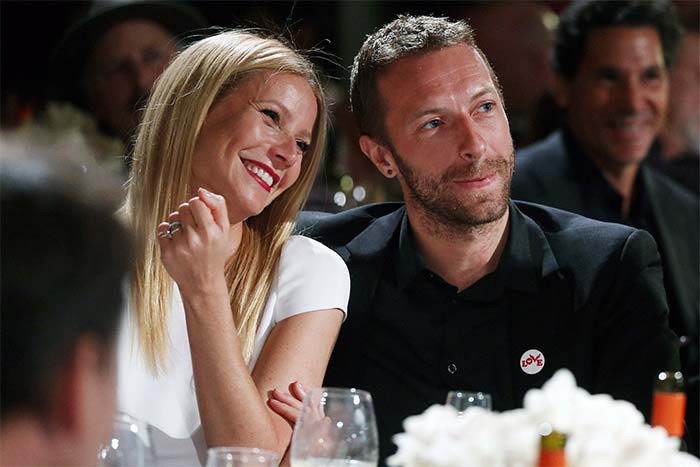 Gwyneth Paltrow may have been at the center of a few jokes involving "consciously uncoupling" in 2014, but now, the joke's on us. Paltrow and her ex, Coldplay frontman Chris Martin, seem to be closer as exes than they ever were as a couple. They go far beyond co-parenting their children, Apple, 13, and Moses, 11. Post-consciously uncoupling, Paltrow and Martin have taken family trips to Disneyland together, Paltrow and the kids have seen Coldplay perform on a regular basis, and sweet family moments are constantly captured on Instagram. Paltrow has even gone so far as to claim Martin is "like [her] brother." Even if they aren't romantically involved anymore, it's refreshing to see them still feeling like family.
Read Also: 10 Most Beautiful Hollywood Actresses In 2018
4. Heidi Klum and Seal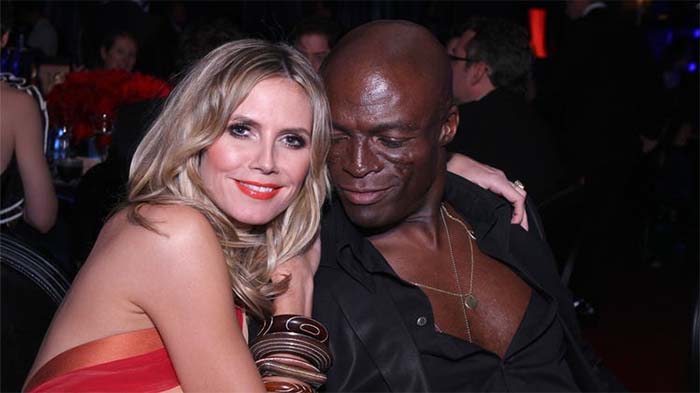 When Heidi Klum and Seal announced their separation in 2012 after seven years of marriage, we were definitely left in a bit of a shock. In the few years following their divorce, the two have opened up about the struggles of their marriage. Klum admitted to having to act as "a mom and a dad at the same time" to their four children, Helene, 13, Henry, 12, Johan, 10, and Lou, 8. The two have clearly reconciled, and Klum is apparently Seal's biggest fan. In May 2017, Klum and Seal reunitedon America's Got Talent. She said of her ex-husband, "Back in step!! Bringing my fave singer to my fave show to guest judge."
5. Jennifer Garner and Ben Affleck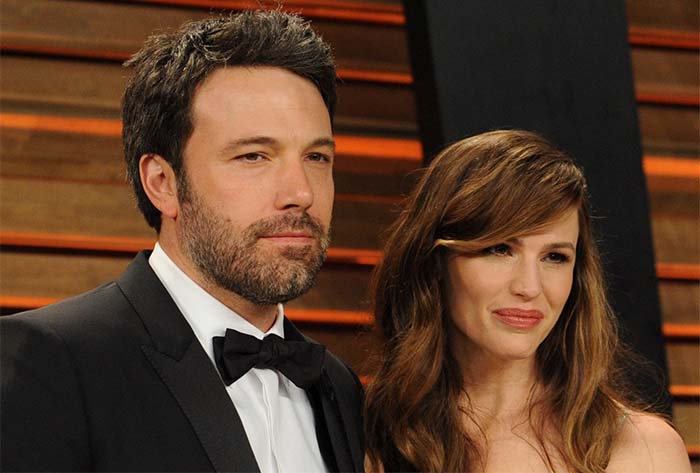 Jennifer Garner and Ben Affleck have proven that they don't plan on ever being out of each other's lives. As the parents of Violet, 11, Seraphina, 8, and Samuel, 5, they've committed to staying close and being the best co-parents possible. They split in 2015, but since their breakup, Affleck has called Garner "the greatest mom in the world." Even though Affleck romantically moved on to Lindsay Shookus in July 2017, Garner continues to celebrate holidays and enjoy dinners with her ex and their children.
[contentblock id=2 img=adsense.png]
6. Bella Hadid and The Weeknd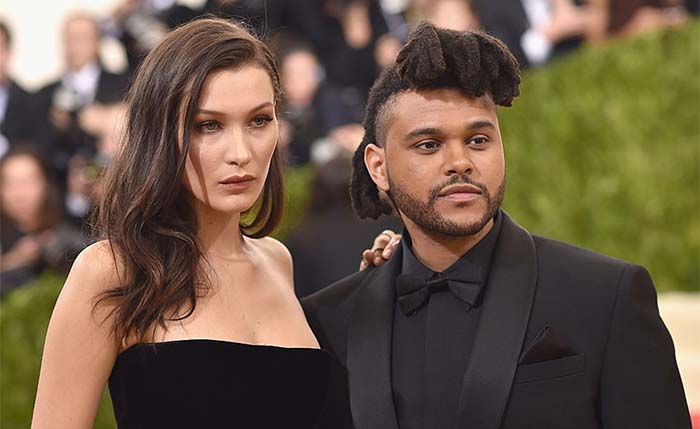 Now that The Weeknd and Selena Gomez have split, we're hoping the two can have as amicable of breakup as The Weeknd had with his former flame, Bella Hadid. The Weeknd and Hadid dated from April 2015 to November 2016. Less than one month after their split, Hadid was set to walk the Victoria's Secret Fashion Show, with none other than her ex as the performer as she walked the runway. Hadid cleared up any anticipated tension before the show, telling E! News, "There is no awkwardness. He is my best friend, and I am excited because I am walking during his performance." She even congratulated him after the show in an Instagram post, writing, "Thank you @theweeknd for being the best and most incredible performer on the planet. You KILLED it, as always."
7. Naomi Watts and Liev Schreiber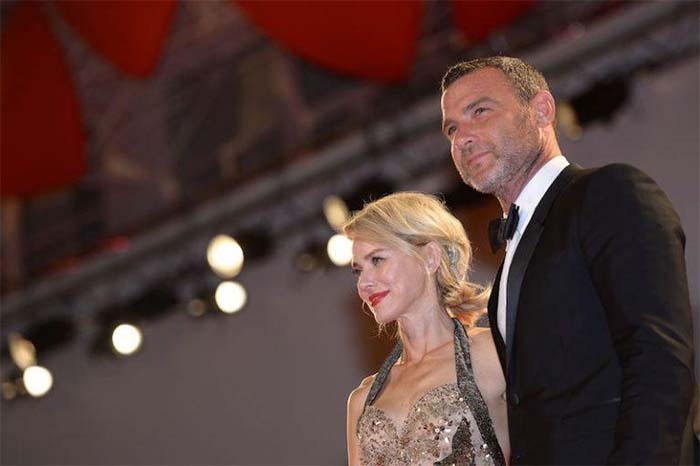 Even though Naomi Watts and Liev Schreiber split in 2016, it's still hard to imagine a world without them as a couple. After 11 years together, they luckily have each other to help navigate through this new territory for their relationship. Since their breakup, they've amicably been co-parenting their sons, Alexander Pete, 10, and Samuel Kai, 8. Watts revealed to Vogue Australia, "There are good days and bad days. Liev and I are on great terms and we're trying to do our absolute best for the sake of the children, and we hope to keep moving forward in that way. He's fantastic dad, a wonderful, wonderful man, and we still want the absolute best for each other."
Read Also: Top Actors and Actresses of Hollywood
8. Lady Gaga and Taylor Kinney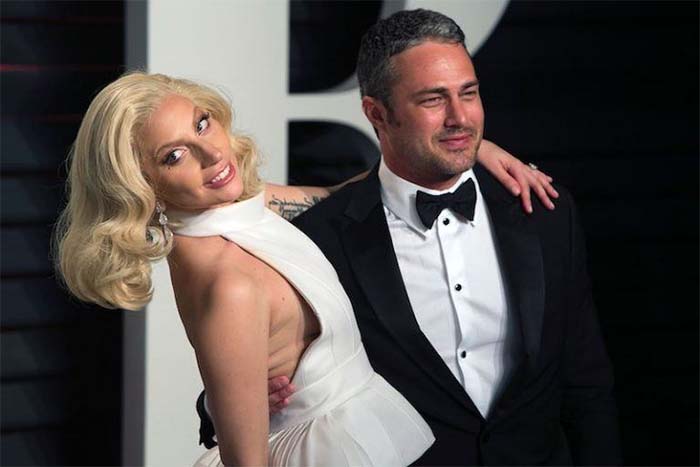 Lady Gaga was vocal about how smitten she was with her beau, Taylor Kinney. That was, until they broke off their engagement in July 2016. In Lady Gaga's film, Five Foot Two, she revealed the moments that led to their split. "Me and Taylor are fighting, so that sucks. My threshold for bullsh*t with men is just — I don't have one anymore. In relationships, you have to move together," she said. While their breakup clearly wasn't an easy one, they've since reconciled and have remained friends. Kinney was even in the crowd at one of Lady Gaga's concerts on her Joanne world tour in August 2017 in support of his ex.
9. Demi Moore and Bruce Willis
If you don't believe us that Demi Moore and Bruce Willis remained close after their divorce, maybe you'll believe their daughter: Rumer Willis. As a guest on Larry King Now, Rumer opened up about how impressed she was with her parents' handling of their public divorce in 2000. "I never had to split up vacations or split up birthdays," Willis said. "They always made an effort to do all of the family events still together and made such an effort to still have our family be as one unit, as opposed to two separate things, which I think really made an impact." When Rumer was a Dancing With the Stars contestant in 2015, Demi and Bruce reunited once again to cheer on their daughter together.
[contentblock id=3 img=gcb.png]
10. Cameron Diaz and Justin Timberlake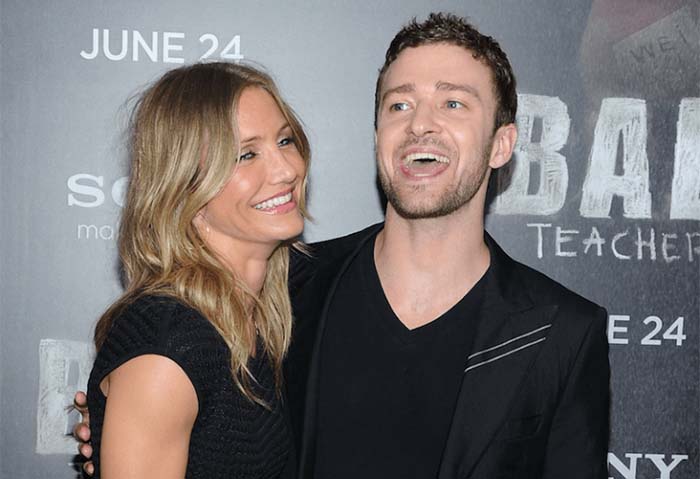 Cameron Diaz and Justin Timberlake were a hot couple in the mid-2000s, but they went their separate ways in 2007. Luckily, when they reunited in 2011 to co-star in Bad Teacher, Diaz claimed that "it really wasn't a big deal." She also called Timberlake "a genius comedian," and gushed that they "have always had a good laugh together." No matter how many great things they had to say about each other, they kept their relationship status as "friends." Both are now happily married — Timberlake to Jessica Biel and Diaz to Benji Madden — so it all worked out for the best.