Kelly Brook shows off her toned tum in crop t-shirt and jeans as she pops into the shops in to buy some booze.  Kelly Brook says she has the LA lifestyle to thank for getting back into shape but on Tuesday she was spotted out and about in Los Angeles picking up more than a little alcohol. While she may be breaking some of her clean living rules, she's still got a figure to be proud of.
[contentblock id=2 img=adsense.png]
The 35-year-old actress was making the most of her taught tum when she popped into the shops in a little cropped tee. The star of recently panned US sitcom One Big Happy was showing off her flat stomach in a purple grey cut-off t-shirt with a pair of mid-waisted jeans.
[contentblock id=1 img=adsense.png]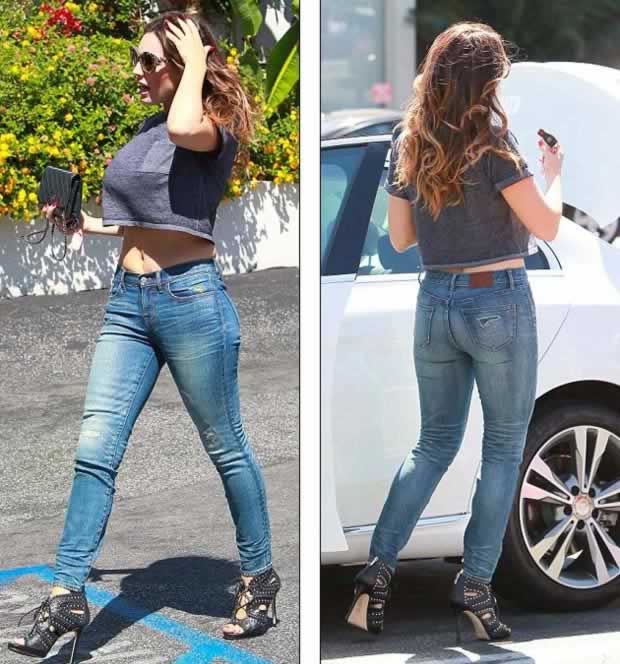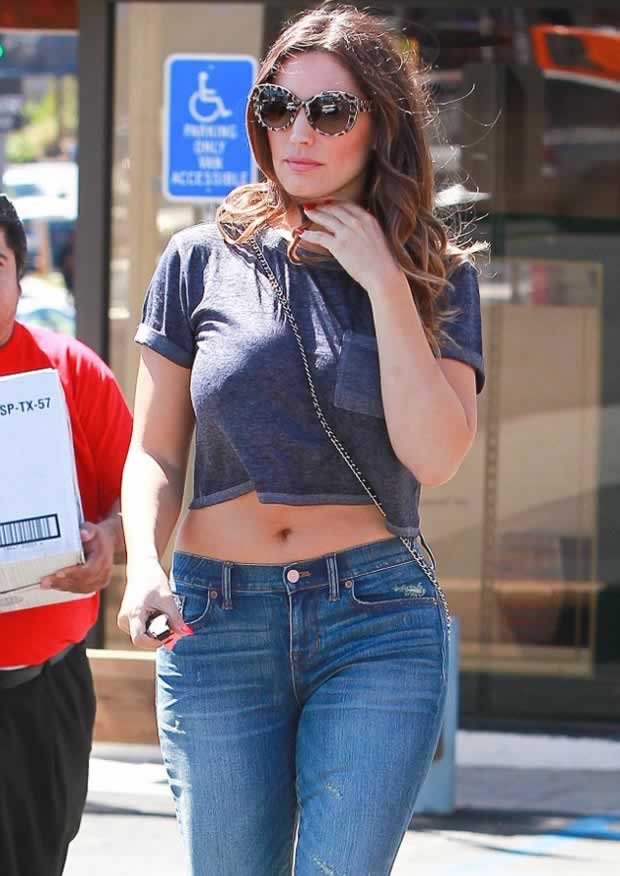 While her top was loose around her trademark assets, her blue skinny jeans were tight to make sure everyone could see the results of her sessions in the gym. She kept her long ombre locks in light waves around her shoulders and kept her make-up simple and illuminated beneath her big tortoise shell sunglasses.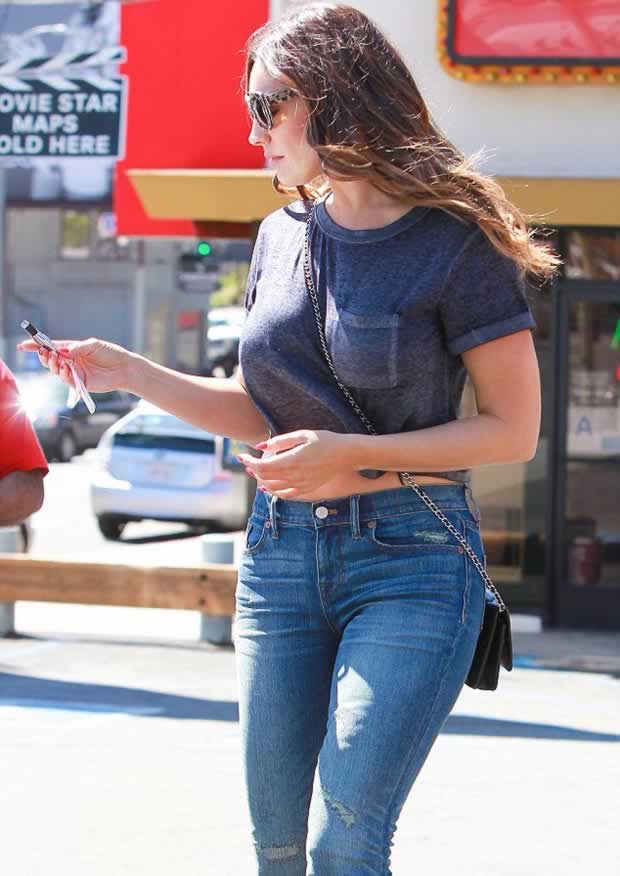 Her transformation has seen Kelly lose three inches from her waist since embarking on the Atkins fitness plan in January. 'I've got these big boobs and this big bum and [my friends] were worried that I might go Hollywood,' the star has admitted of her famous curves, which she admits she works hard to keep in check. 'The California lifestyle, though, is brilliant,' she added to Madison.com. 'I go to the beach, I work out, I don't eat carbs.'