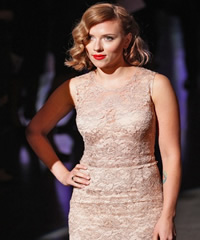 After a year, the federal officials have finally arrested the alleged photo hacker of 'Iron Man 2' actress Scarlett Johansson.
FBI has got the name of Scarlett Johansson's nude photo hacker. Yet it has not revealed any other information but has arrested him. Details are expected to be told in a press conference in Los Angeles.
Investigation of phone-hacker started a year ago when it came to surface that phones of many Hollywood celebrities are getting hacked. Vanessa Hudgens, Mila Kunis, Christina Aguilera, Jessica Alba, Miley Cyrus, Selena Gomez and many other stars other than Scarlett Johansson have remained victim of such photo hacking.