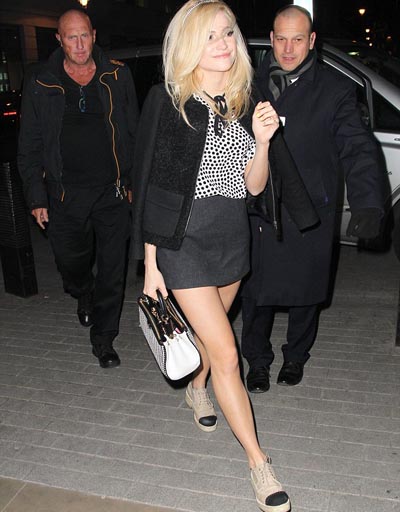 She's often had a taste for the unconventional, but Pixie Lott went back to basics on Tuesday when she stepped out in a stylish monochromatic ensemble. The 23-year-old singer was hard to miss in a classic black and white outfit as she made her way towards BBC Radio 1 studios to promote new single Nasty – the first release from her eponymous third studio album. Pixie opted for a distinctive monochrome blouse with a smart black mini-skirt, matched with a pair of beige canvas shoes with black toe-caps and thick soles.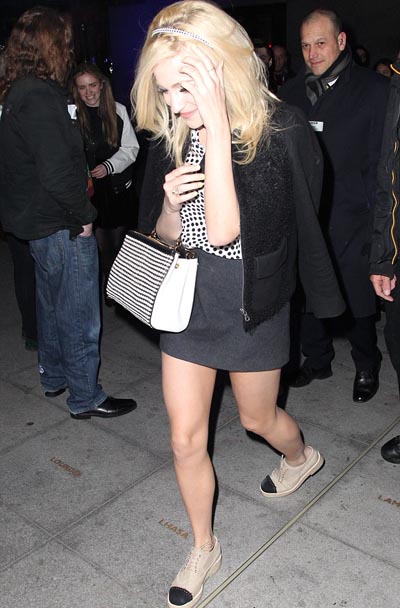 The ensemble was completed with some tasteful shoulder layering courtesy of the simple black jacket draped across her back. Pixie Lott look was carefully accessorized with the matching monochrome handbag she clutched in her right hand as she made her way inside the London studio. Her neutral theme also applied to the Alice band that held her flaxen locks in place, appearing as it did to show off the same black and white design as her bag.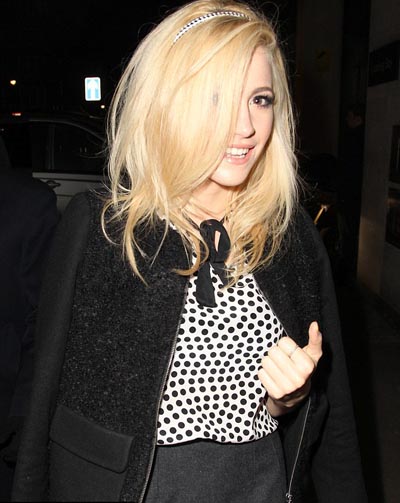 The singer had time to greet a gaggle of similarly dressed fans on the day, and she paused to give the group – who appeared to be sporting their own monochrome outfits comprised of matching varsity jackets and mini-skirts – a welcome hug. Pixie is currently promoting her self-titled new album – the follow-up to 2011 sophomore LP Young Foolish Happy.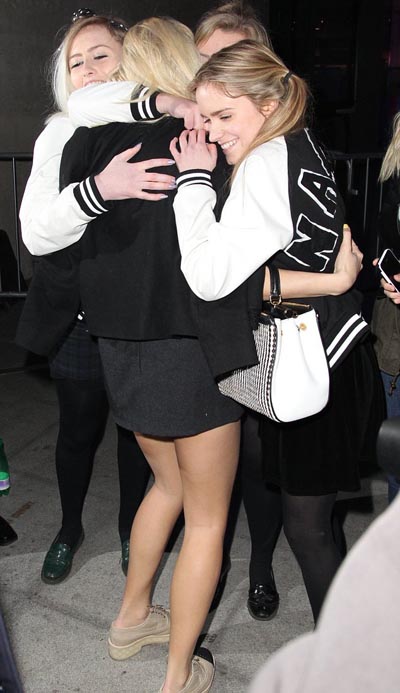 While its yet to be given an official release date, the album is said to be inspired by the golden age of Motown. Referring to her new sound in 2013 she told BANG Showbiz: 'I've just come from the studio just now, I've been working on it every day. 'It's more like a soul-y Motown vibe, definitely a departure from my last album. I'm excited, it's my kind of stuff.' Nasty is released on March 6.  Dailymail