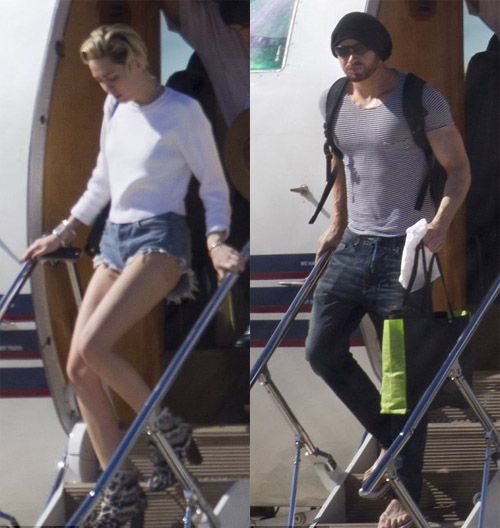 She has been linked to a number of men since calling off her engagement to Liam Hemsworth but has Miley Cyrus finally found a new love?.
The Wrecking Ball singer flew to the Bahamas on a private jet for a single night on Tuesday and Twilight hunk Kellan Lutz is believed to have been among her entourage.  Miley, 21, stayed in the beautiful Treasure Cay resort on the island and was spotted wearing the same tiny pair of Daisy Dukes she flew out in as she arrived back in Miami, along with Kellan, on Wednesday.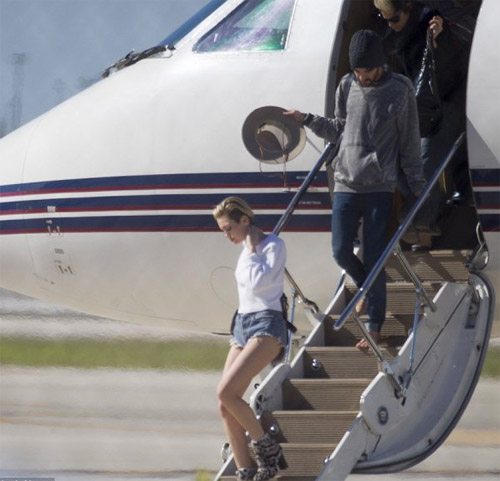 Miley also wore the same animal print furry boots from Tuesday and changed her white shirt for a white sweater. He was clad in jeans, a striped shirt and a denim button down, with a baseball cap and flip-flops and he sported a scruffy beard. This is the first time the pair have been spotted together but if they were planning a romantic rendezvous, it would have been spoiled by the presence of a number of pals.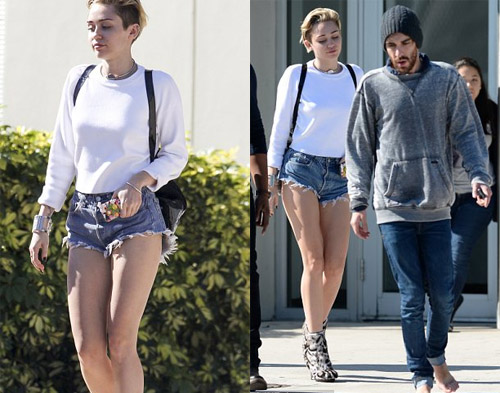 They were joined by Miley's ever present BFF and assistant Cheyne Thomas who is never far from Cyrus' side.  He has even recently started performing with the 21-year-old singer by dressing up as a badly behaved Santa Claus for her Jingle Ball appearances. Kellan, who attended the Jingle Ball in New York on December 13, previously dated Sharni Vinson for two years.
The couple split up in May and although they were rumoured to have rekindled their romance in August, Kellan appears to be single right now. Neither Miley nor Kellan made reference to the trip on their Twitter or Instagram accounts.  Cyrus will perform at the Jingle Ball in Tampa, Flora on Wednesday night. -Dailymail