Kanye West has been charged over his attack on a paparazzo at LAX in July The 36-year-old singer will face prosecution for criminal battery and attempted grand theft after he lashed out at a photographer who was peppering him with questions upon his arrival at Los Angeles International Airport, according to TMZ. Both charges are misdemeanours but Kanye who recently welcomed his first child with girlfriend Kim Kardashian – could face a year in jail if found guilty.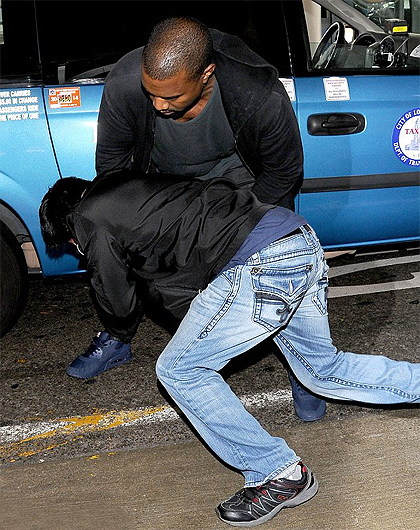 Kanye Altercation photographerThe theft charge relates to the rapper reportedly attempting to take the photographer's camera during the incident West will be arraigned on October 10th The photographer, Daniel Ramos, who was also attacked by Britney Spears with an umbrella in 2007, was taken to a hospital following the assault and told authorities that he wanted to press charges against West.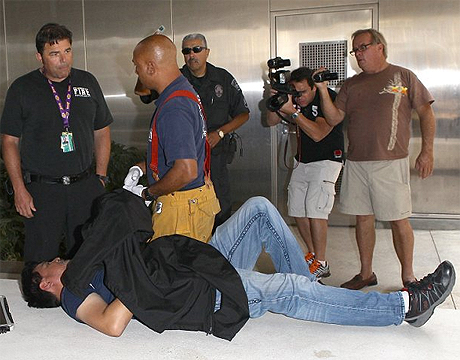 Kanye west AttackDaniel is suing for unspecified damages Kanye was surrounded by about five paparazzi who captured the incident and the singer left with his bodyguard in their car before police arrived Following the altercation, a spokesperson for the Los Angeles Airport Police said in a statement to X17online: 'Today at approximately 2:00 p.m., at the Tom Bradley International Terminal (on the arrival level curbside).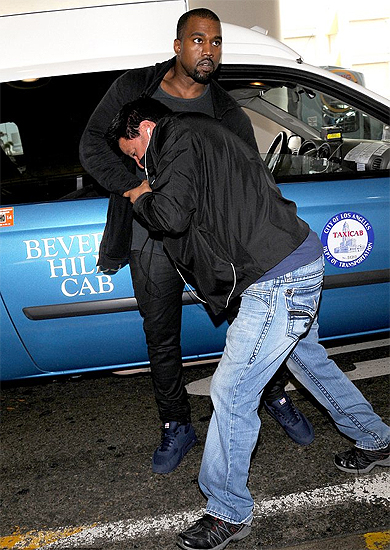 kanye west charged with criminal battery and attemptedLos Angeles Airport Police officers were flagged down by a citizen (photographer) who alleged that he was taking pictures of an individual when he was battered by the subject Photographer and videographer Daniel Ramos after his attack from Kanye West at LAX in July which was caught on camera.
Source: Daily Mail