Jennifer Lawrence after her Oscar winning performance in The Silver Linings Playbook, this time she will be seen red hot in American Hustle, the scorching new film from David O. Russell. Actually, American Hustle features five performances that crackle, from Amy Adams, Christian Bale, Bradley Cooper, Jeremy Renner and Jennifer.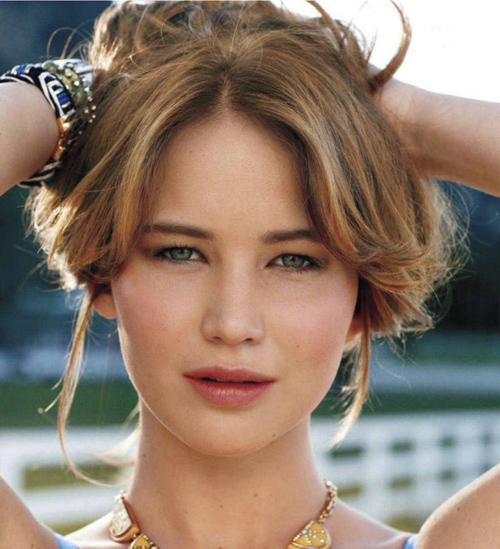 The movie's story line is based on a real-life corruption scandal during the 70's  that included command, the FBI and the Mafia, a distressing (and infrequentlyhysterical) combination.
Bale plays a character all of its unappealing self, plays Irving Rosenfeld, a voracious con artist who happens to be married to Jennifer's self-educated Rosalyn Rosenfeld, who failed a secret if her life depended on it.
Jennifer Lawrence a totally delightful and ditzy creation, sashaying around in 70s  gowns designed by Michael Wilkinson reminding the viewers the era of  Halston couture, with tarry dropping necklines.
There's an eccentric scene where Jennifer's Rosalyn, clad in a stifling outfit and Marigold rubber gloves, does the housework while dancing to Wings singing Live And Let Die.
Sometimes when actors wear period costumes (the Seventies is a period now!) they don't always add anything. Here, the actors seem to become the characters they're portraying. It's an incredible piece of movie-making that's going to garner Oscar and Bafta nominations all over the place.