Aston Villa's most famous fan got a personal tour of their new training ground as the Duke of Cambridge popped in to see his favourite team as part of a day of engagements focused on thanking those offering community wide support during the coronavirus pandemic.
Prince William headed to Villa's new Bodymoor Heath Training Ground on May 4th for a tour of the brand new facilities there. William officially opened the ground, which has been designed to support elite performance, and met many of the team's players who took to social media afterwards to share images of themselves with the prince.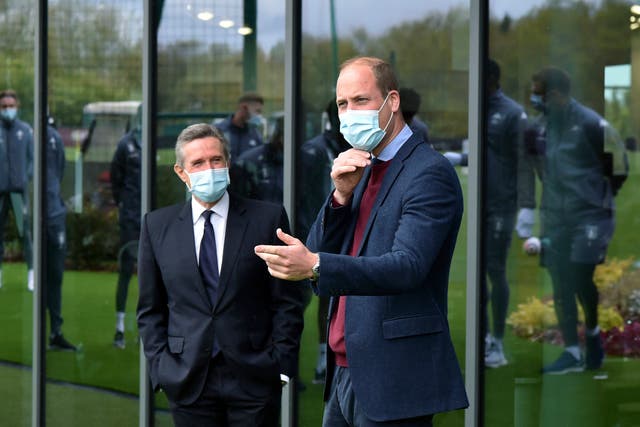 The Duke of Cambridge also met those involved with three community initiatives run by the club as he heard about its ongoing work to support the local area as the pandemic continues. He was given an overview of the work of Villa Vision, an eye health initiative run by the club, as well as the reach of TeamWork which focuses on bringing the team's fans together with the wider community to promote better physical and mental health. Prince William also spoke to those involved in Villa Kitchen, a programme which provides around 1,000 hot meals a week to vulnerable people in the local community.
Support during the pandemic was also the focus of William's second visit of the day. The prince headed to Babcock Engineering in Walsall to see some of their work in the production of vehicles for the police service. William also heard about the processes put in place to ensure the company could keep going during lockdowns as well as the part the firm played in designing ventilators for the NHS during the pandemic.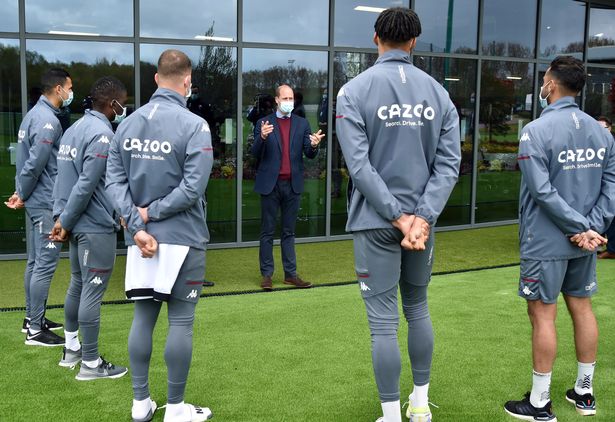 William's visit to Aston Villa came just days after he joined a social media boycott in protest against all forms of social media abuse. The boycott ran from April 30th until May 3rd 2021.