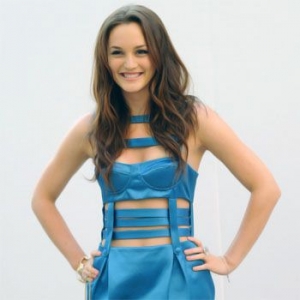 Leighton Meester who remains in gossips due to her bold acts is now flirting with "Country Strong" costar Garrett Hedlund.
Gossip Girl star Leighton Meester at the 68th Annual Golden Globe Awards was looking stunning. She presented award with Country Strong co-star Garret Hedlund with whom she was sighted flirting there. They remain close to each other wrapping arms around; Leighton leaned at Hedlund for a quick kiss also.
They were later spotted together at HBO's night party staying close once again!