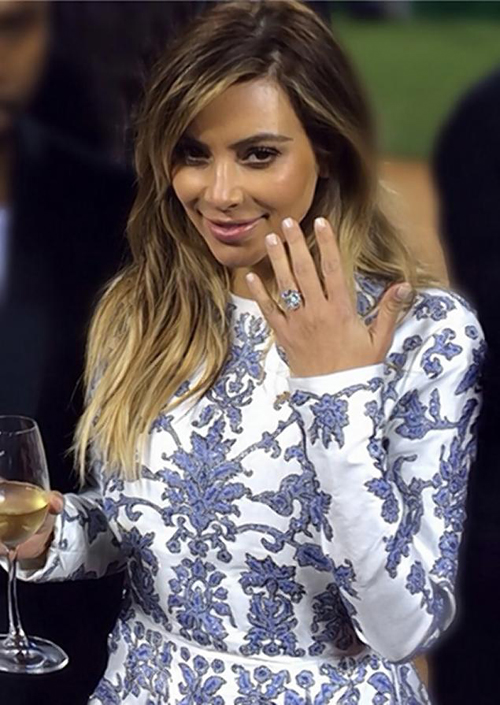 Kim Kardashian's former father-in-law gave a scouting report of sorts Tuesday on Kim Kardashian's prospects for matrimonial bliss following her baseball stadium engagement.
But William Humphries didn't want to be negative.
"I don't really care, it's water under the bridge. But I wish her all best," Humphries, the father of Kardashian's former hoopster hubby Kris Humphries,
(West) probably didn't choose it," he scoffed. "Does a leopard really change its spots? I don't think so. Not much changes, it's just different actors this time around."
He said he hadn't spoken to his son about the news as of Tuesday but was confident the 28-year-old was more concerned about his future with the Boston Celtics than his past with Kardashian, 33.
"I'm sure he doesn't think about that stuff anymore. He's getting ready to play," he said.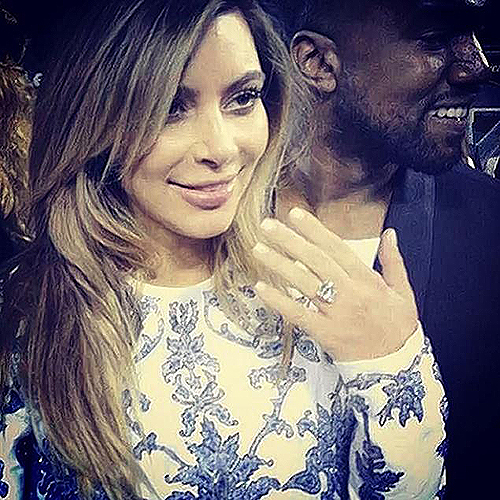 He laughed again when asked if he thinks Kardashian and West will last longer than 72 days and couldn't resist a dig at the recently announced separation of Kardashian's mom Kris Jenner and her husband Bruce Jenner.Well, if Bruce and Kris are any indication, I'd say good luck. She's stepping right into it all over again," the elder Humphries said.
A rep for Schwartz told E! News that West, 36, personally helped design his symbolic sparkler.
He and Lorraine emailed back and forth, and stayed up nights discussing how he wanted it to be," the rep said. "He wanted the diamond to look like it was floating on air. Everything was his idea from beginning to end."
"The ring is flawless. Not just internally flawless, it's flawless," the rep added. "It's a D-stone, the best diamond there is, type 2A. It's a perfect cushion cut diamond."
One of the violinists in the 50-member orchestra said she was sworn to secrecy and had less than an hour to practice Lana Del Rey's "Young and Beautiful" and Keri Hilson, Ne-Yo and West's "Knock You Down" with the assembled musicians.
"I know it was two days to organize the entire thing, and it was beautifully done," the violinist who signed two "very powerful" non-disclosure agreements told The News. "We knew it was Kanye behind everything, but the premise was a birthday surprise. Eventually we figured it out. It was common sense."
She said cameras were rolling the entire time and the fireworks were going on behind her."You'll have to wait to see if they put it on TV. (But) it was a very positive, very pleasant, well-organized and very well-received event," she said.
She said the orchestra was a customized group that assembled for the first time Monday."It was a special group just for the evening," she said. "We found out in the morning what the music would be and only got to practice together last night, less than an hour. That's the way it is. It was the elite of the elite."-nydailynews