Jeremy Renner's wife Sonni Pacheco tries to downplay divorce drama… as 10-month marriage ends. Avengers star Jeremy Renner's marriage is over after just 10 months. But according to his wife Sonni Pacheco, who filed papers earlier this month citing irreconcilable differences, 'everything is fine'. Speaking exclusively with MailOnline from her rental home in West Hollywood, the Canadian model discussed her divorce from the actor.
[contentblock id=1 img=adsense.png]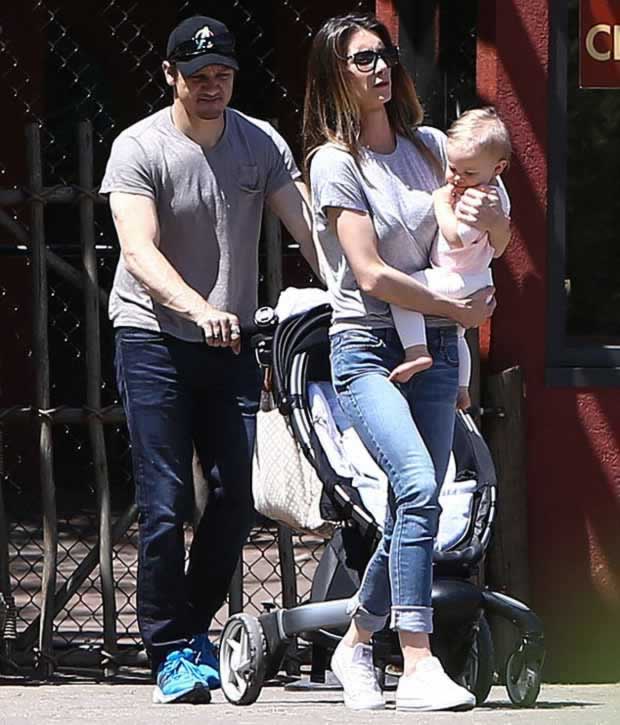 Sonni exclusively told MailOnline, 'Everything is fine. Yep,' regarding her divorce filing after less than a year of marriage. When asked if she thought the divorce would settle and resolve quickly, Sonni replied, 'Yep.' According to the legal filing, however, everything may not be going as smoothly as she claims.
It appears to be shaping up to be a bitter split, with the Canadian model demanding he return her passport, birth certificate and social security card, in the legal filing. Pacheco says they have a prenup, but adds it should be considered invalid because it was based on fraud, according to the legal documents. There's no further explanation about the 'fraud' accusation.
[contentblock id=2 img=adsense.png]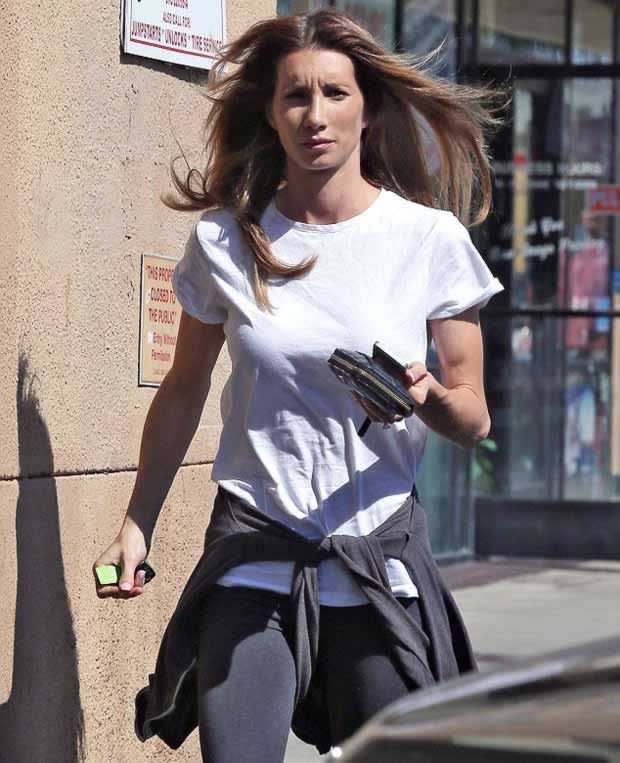 She is also seeking spousal support and physical custody of their girl, the use of a Range Rover and for Renner to cover her rent and moving expenses. The 43-year-old Hurt Locker actor, who has a 21-month-old daughter, Ava Berlin, with the 23-year-old brunette, only admitted they were secretly married back in September. It is believed the couple were first introduced on the 2010-2011 set of Mission: Impossible – Ghost Protocol, where Sonni was working as a stand-in. The Bourne Legacy star kept his marriage a secret until September, when he admitted he had wed during an interview with Capitol File. He said at the time: 'I have tried to protect my family's privacy, my wife's privacy. I don't need her to get hammered with my life.'
[contentblock id=3 img=gcb.png]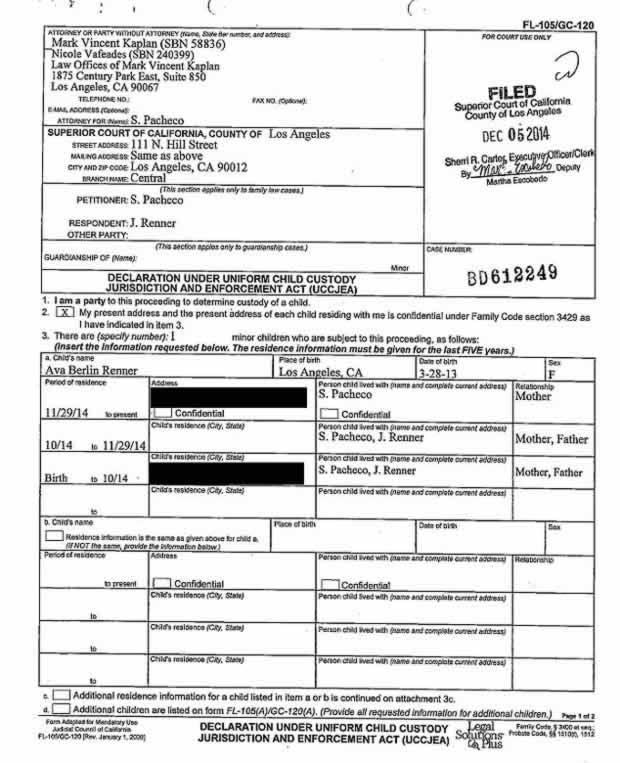 He recently opened up about his life as a dad while on the Today show, saying: 'It's the best. It's the best thing ever.' He joked: 'She's kind of ruined my life. We were talking about how much I love my job and all these wonderful things – that means nothing any more.' He added: 'Now I know what real love is, what real existence is. Best thing that I've experienced in my life.' The Kill the Messenger actor previously admitted he feels 'miserable' when he's away from his daughter. He said: 'The only thing I think about when I'm not with my baby is, 'How do I get to my baby?' I need to get to her, and I'm very miserable when I don't see her. I really love being a father.'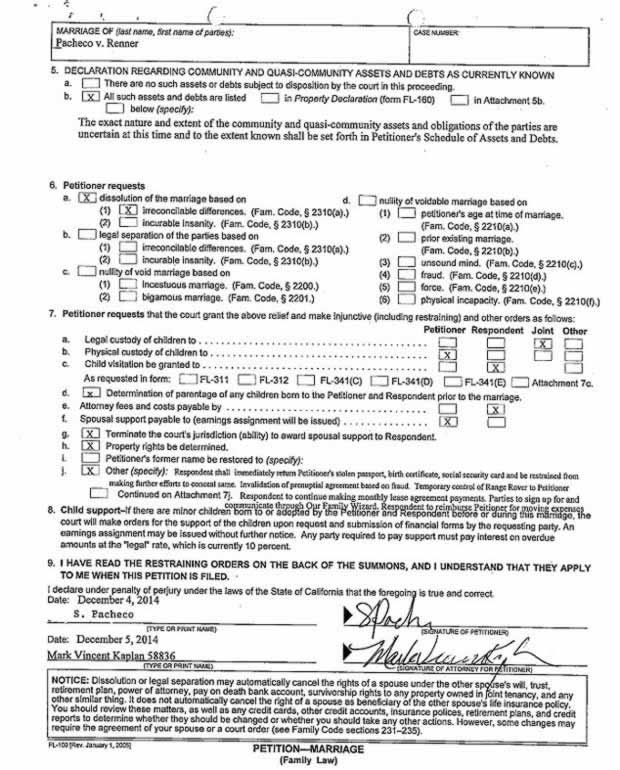 He added: 'The only that has changed is my perspective on things. I still work, probably even more. It used to be all for myself so I'm not old and broke. All these things I still do, but I do it now for the future of my baby, and if it gets in the way of her well-being, then I stop.' Renner has been in London this month working on Mission: Impossible 5 and another Borne movie is in also in the pipeline.