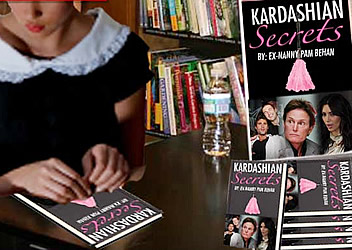 The Ex-Kardashian Nanny is found shopping a tell-all book that reveals her time with the Kardashian clan before they became famous.
The former Kardashian family's Nanny, also the woman behind the tell-all book, Pam Behan had been serving as the personal assistant and cook for Kardashian kids. In the book she trashes the K-kids as she has been spending time with Kardashian girls and the Bruce Jenner boys-Brody and Brandon.
According to Pam Behan, she couldn't stand Bruce's sons because the two kids are "extremely spoiled and disrespectful."
Pam Behan is also geared up to reveal some "intimate details" about Kourtney Kardashian and Kim Kardashian.