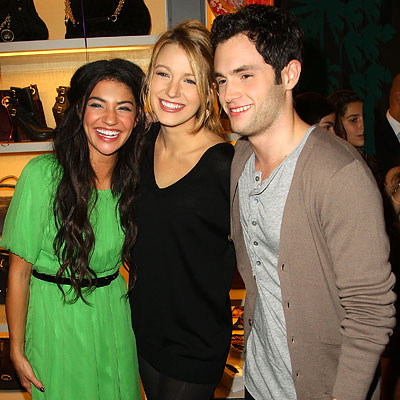 Reveled in the spirit of Thanksgiving, where everybody is showing gratitude and sharing love with family and friends, there Hollywood's hottest stars are too stuffed with plans for the holiday.
Reality TV sexy star, Kim Kardashian thinks of celebrating the day with loved ones.
"I am going to spend it back in L.A. with the entire family: Khloe and her husband Lamar Odom, Kourtney, her boyfriend Scott and their 11-month-old son Mason, and my brother Robert. We're all just going to get together and cook, and eat, and just spend some time together." She said.
Actress Anne Hathaway told, "I'm making my own traditions right now, I'm hosting Thanksgiving for the first time,"
"I've just had to deal with the classic Thanksgiving conundrum of there's too many people coming for the size turkey I can fit in my oven. So I've decided to make one turkey the traditional way and deep fry another turkey." She added.
Anne Hathaway's 'Love and Other Drugs' co-star Jake Gyllenhaal likes to keep things close to home at Thanksgiving. "I'm going to be with my family and we're all going to cook together," he said. "And I'm super excited about it. There's actually nothing I love more than getting together with my family around the dinner table because that's sort of what we're best at." He said.
For Canadian actress, Rachel McAdams, food is the most important thing on Thanksgiving.  She told, "It's like three days all towards this 30-minute meal. My mom always says that it takes so long to make it and then we eat it in two seconds."
Country music sensation, Carrie Underwood is performing at this year's Macy's Thanksgiving Day Parade but don't feel bad for her because Underwood revealed that her family too doesn't have any big plan for the day.
Thanksgiving is all about being with the one you love and care about. Your family, friends and loved ones to share the happy moments of togetherness and love all on a day called Thanksgiving!