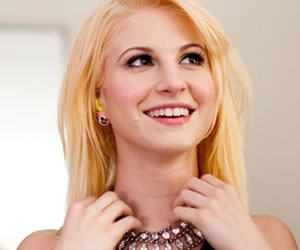 Hey Hayley Williams!
Happy birthday to you Hayley Williams
The lead vocalist of the band Paramore, Hayley Williams is celebrating her 23rd birthday today. She was born on December 27, 1988 in Meridian, Mississippi, U.S.
Hayley Williams is an American singer plus songwriter who signed a production deal with managers Dave Steunebrink and Richard Williams at the age of 14. In 2004, she created her own band named Paramore with Josh Farro, Jeremy Davis, and Zac Farro. Hayley Williams appeared in a music video "Kiss Me" by New Found Glory in 2007.
In 2009, Hayley Williams released her album named Jennifer's Body: Music from the Motion Picture. She also won many awards such as Los Premios MTV Latinoamérica for Premio Fashionista 2009, Shockwaves NME Awards 2009 for Sexiest Female, Kerrang Readers' Poll 2009 for Sexiest Female, Kerrang Readers' Poll 2010 for Sexiest Female.