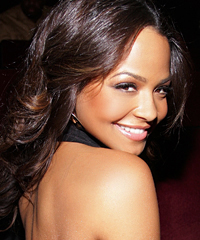 The 'Ghosts of Girlfriends Past actress' Christina Milian is celebrating her 30th birthday. She was born on September 26, 1981 in Jersey City, New Jersey, U.S.
Christina Milian is a Hollywood actress, artist, model and dancer. Her studio album, It's About Time gave her first hit "Dip It Low". Her debut film was Love Don't Cost a Thing that led her to work in more films such as in Be Cool, horror film Pulse, Ghosts of Girlfriends Past, Bring It On: Fight to the Finish.
She appeared in CSI: Crime Scene Investigation, Meet The Browns, Smallville and many other shows on television.