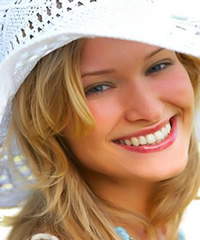 When it comes to what women want from men, cute little silly things matter a lot to bring supreme joy to their delicate heart. Little things that are very often over looked by men lead a woman to feel neglected and unimportant. So make your lady feel special with just a little time and effort and she will go to the ends of the earth for you.
No matter how much strong and independent she is, she will always want you to treat her like a fragile flower for her heart is as tender as that. She will always want you to protect her, to embrace her and to calm her down in her fears and frustrations. Here are some effortless little things that can make your woman glow in the light of eternal happiness.
Surprises are a darling when it comes to make your woman go crazy with excitement and joy, that surprise can be as small as an uninformed leave from the office or it can be as silly as writing her a small 'I love you' on your body and go naked for her to see that. A single hand picked rose left for her at her bedside with a small handwritten love note will bring a tear of joy in her eyes and what not she will do to make you happy when you come home after that.
Chocolates, stuffed toys,jewelry and sexy lingerie all are women's sweethearts but you don't need to go to a great expense to show your love, a single hand pinked rose is as romantic as an expensive bouquet from the flower shop; A romantic foot massage is not smaller then a day at spa even a small compliment is enough to bring that glowing blush on her face.
Find countless ways to express your love for her, they can be as small as a little 'U are Mine' hidden in the fridge, but make them regular. You can even hide a hand written love note in her pocket or in her jewelry box. Call her from the office for no reason and say that you miss her.
The greatest piece of advice for you is to LISTEN your lady when she wants to share her bad day. Pay her attention with compassion and love and you will notice that a small magical embrace will melt her tensions and she will forget about the day. A small loving kiss on the forehead will make her worries vanish in an instant. A naughty tap on her bum, a tender loving kiss on the shoulder, a warm hug from the back when she is cooking, there can be countless little ways to show that she is an important part of your life, your days and each moment.
Always remember to return her call or messages. You men don't even realize that your girl is always expecting and waiting for your messages. So always reply her whenever you get free. Another special way to love her is kissing; slow tender kissing for no reason. Making love is not always what a woman dreams about, small tender kisses, warm hugs, holding hands is sometimes more romantic than a full night of wild romance.
Explore the world together, it's not only the bedroom and comfy home that a woman enjoys, explore the nature around you in togetherness and intimacy, enjoy a barefoot beach walk, or a small picnic in a public park, take her to see what interests you the most. Trust me she will love the personalized attention.
Do you remember when did you two met?? But I am sure your woman does remember it. The dates of your first kiss, the date when you proposed her, birthdates they all hold a special place in her heart. Never ever forget your special dates if you don't want to hurt your woman. Celebrate the sweet memories of old days together and make her feel the importance of those days in your life.
All in all, it's the LITTLE THINGS that matter most in the life of these fragile flowers. They want to cherish and celebrate every moment of togetherness. It all needs a little time and a little effort to make their small tender wishes come true and make your relationship stronger and happier