Clemson to Suspend Four Players for Season-Opener Against UGA
Last year the renewal of the college football series between the Clemson Tigers and Georgia Bulldogs was marred by the Dawgs having to suspend some key players, including the recently dismissed Josh Harvey-Clemons.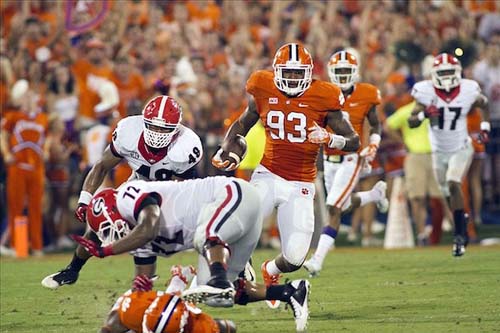 Now it appears the tables have turned, as Clemson head coach Dabo Swinney has announced that four players will be suspended for this year's season-opener against UGA for violation of team rules. Offensive guard David Beasley, offensive tackle Shaq Anthony, defensive back Garry Peters and defensive end Corey Crawford will all miss the trip to Athens.
In a statement, Swinney said:
" I am disappointed to announce that these young men will miss the 2014 opener at Georgia. A huge part of our program is teaching accountability, responsibility and that there are consequences for your actions. These are four good young men, but they broke a team rule and as a result, they will each miss a game. I am hopeful that they will learn and grow from this and have a great 2014 season on and off the field."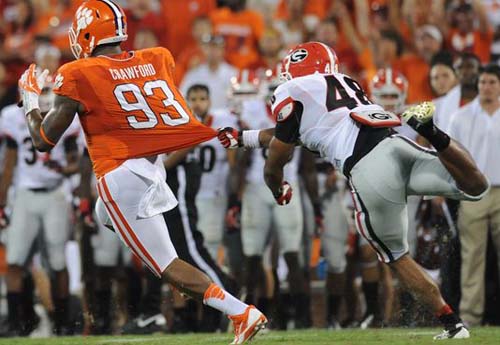 Losing these four in a game as big as this will be hard for the Tigers to swallow. Both Crawford and Beasley were projected starters in 2014, while Peters and Anthony were both expected to make a strong case for starting. Losing two starting defenders, in particular Crawford, with the prospect of facing running back Todd Gurley is not how Clemson wanted to look at the start of the season. –fansided