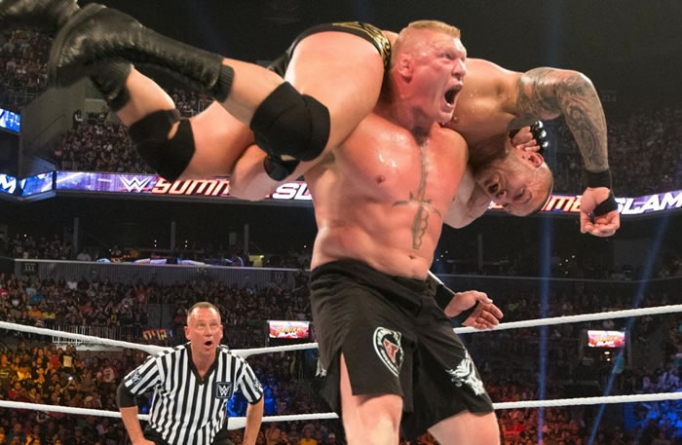 Randy Orton and Brock Lesnar Rematch Scheduled: Date, Comments, Reaction
The match at SummerSlam was arguably Lesnar's most savage performance since returning to WWE in 2012, and one of the most agonizing defeats for The Apex Predator in some time.
The Beast laid into Orton with a barrage of strikes that busted him open and forced WWE officials to call the match off, awarding the victory to Lesnar.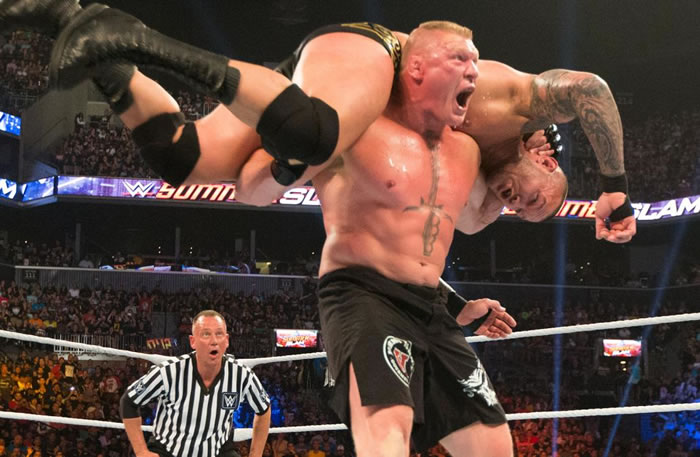 Orton received 10 staples as a result of Lesnar's assault, and The Beast was fined by Raw Commissioner Stephanie McMahon for his actions. Hopefully, Lesnar has his checkbook ready for "The Rematch." Come to think of it, Orton might want to set a few dollars aside, too.
He does not take well to being upstaged, and it's just as likely that The Beast ends up on the receiving end of some ruthless aggression this time around. Be sure to head to WWE.com's Events section for ticket availability and special VIP packages to witness "The Rematch" in person. For event info and to get your tickets to this epic collision.