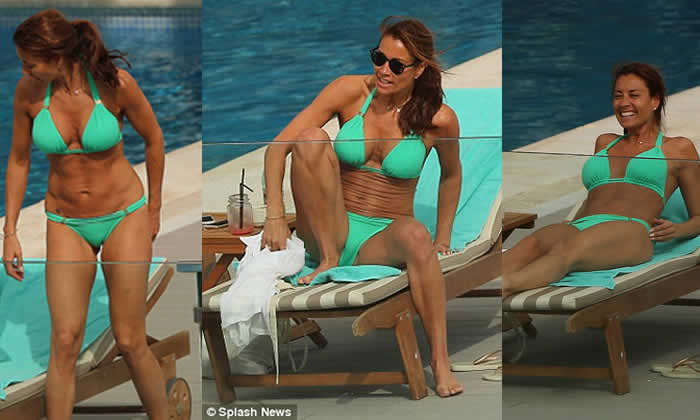 Melanie Sykes, 46, Flaunts Her Washboard Abs in a Skimpy Green Bikini
She's passionate about health and fitness and promotes her clean living lifestyle among her fans. But Melanie Sykes decided to take her passion for exercise one step further as she jetted off to Ibiza for a dedicated bootcamp retreat.
In a rare moment of rest for the active star, Mel, 46, set to work topping up her tan as she reclined by the pool in a flattering green bikini.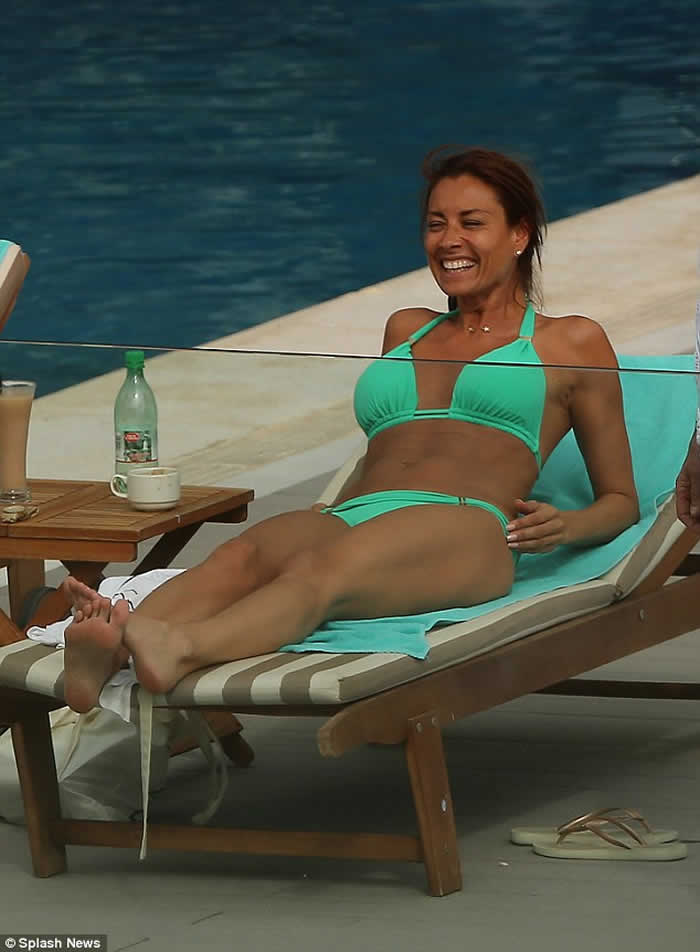 Showing off her rippling abs, the mother-of-two donned a halter bikini top which also showcased her ample cleavage. She teamed the item with a pair of matching bikini bottoms which clung to her enviably pert posterior and flattered her tanned and toned legs.
Sweeping her chestnut coloured locks away from her face, the presenter styled her glossy tresses into a loose ponytail as she reclined on the sunloungers.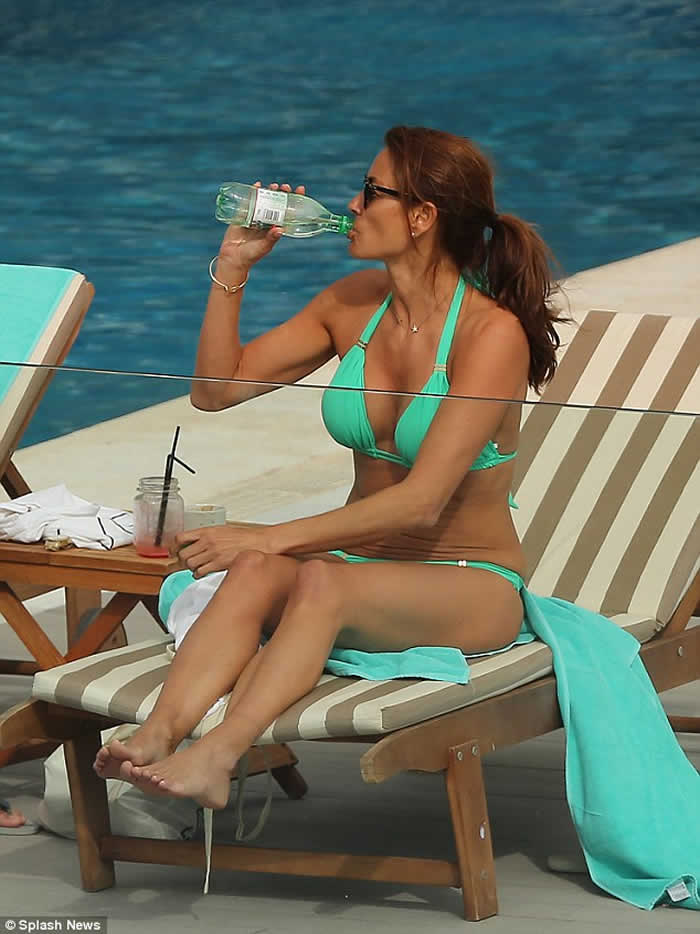 Seeming unable to sit down for too long, Melanie was soon back up on her feet as she slipped into a pair of sensible flip flops for a stroll around the pool.
Layering up for the walk, she donned a sheer white shirt that flashed her bikini whilst remaining demure. She finished off the look with a pair of oversized sunglasses.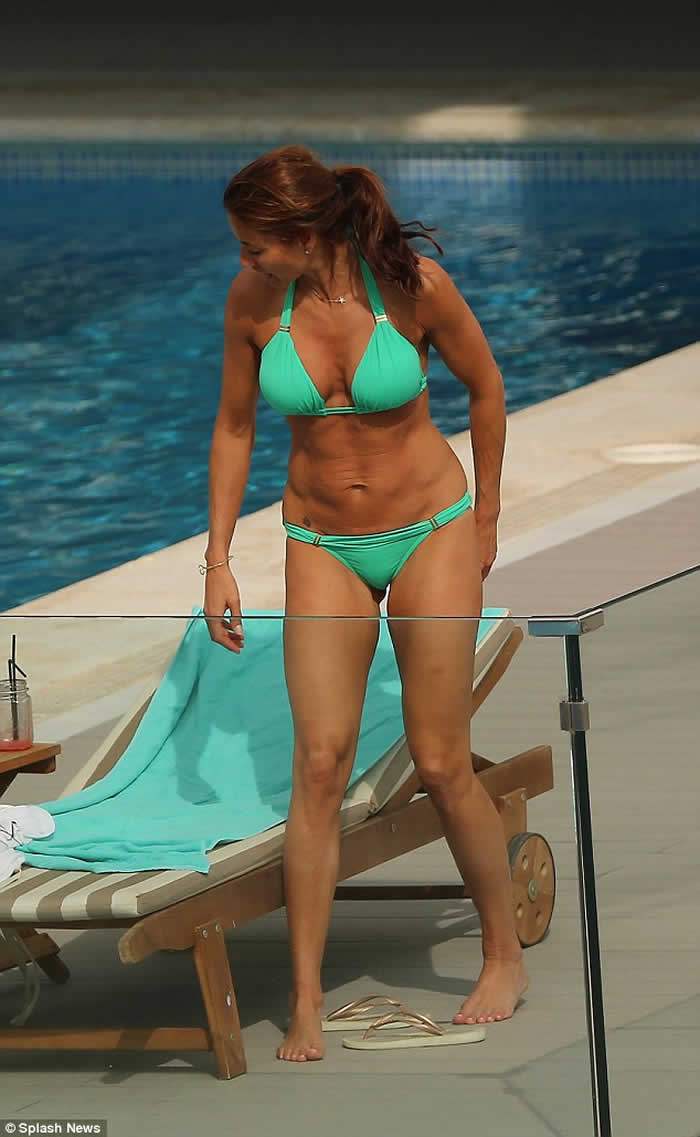 A thrill seeker as well as an exercise junkie, Melanie recently filmed BBC Two's A Week in the Wild with ex-politician Stanley Johnson and comedian Henning Wehn – which saw the trio spend seven days trekking through Mexico's Copper Canyon. 
Explaining the gruelling work that went into making the programme, she described the overall experience as both 'horrible' and 'amazing'. She said on ITV's Lorraine last month: 'It wasn't glamorous, I haven't camped like that ever.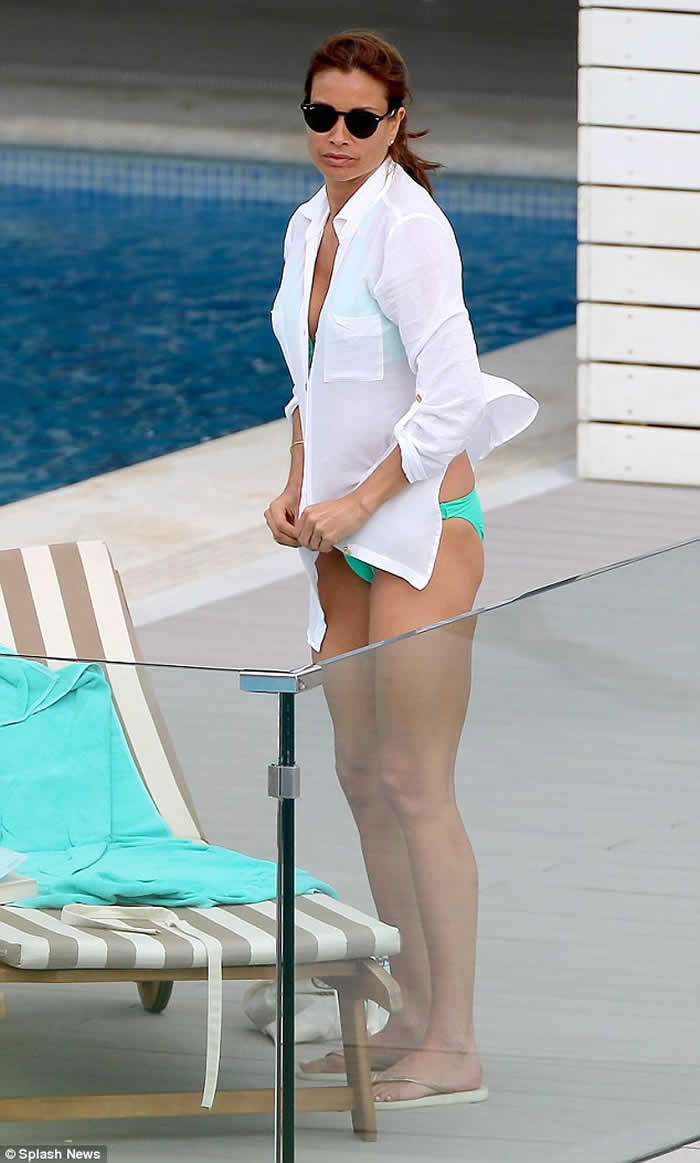 'At first I wanted to share [a tent] with someone, obviously not one of the boys! But I managed to think to myself "get over it" and got over my fears.' The hardest thing to deal with for Melanie, however, was the lack of hygiene out in the wilderness.
 'I missed not having a shower,' she exclaimed. 'I didn't have a shower all week, I couldn't! We just stunk to the high heavens!' But she explained it was all worth it as she tested her limits and reasoned: 'At my age it's important to keep challenging yourself.'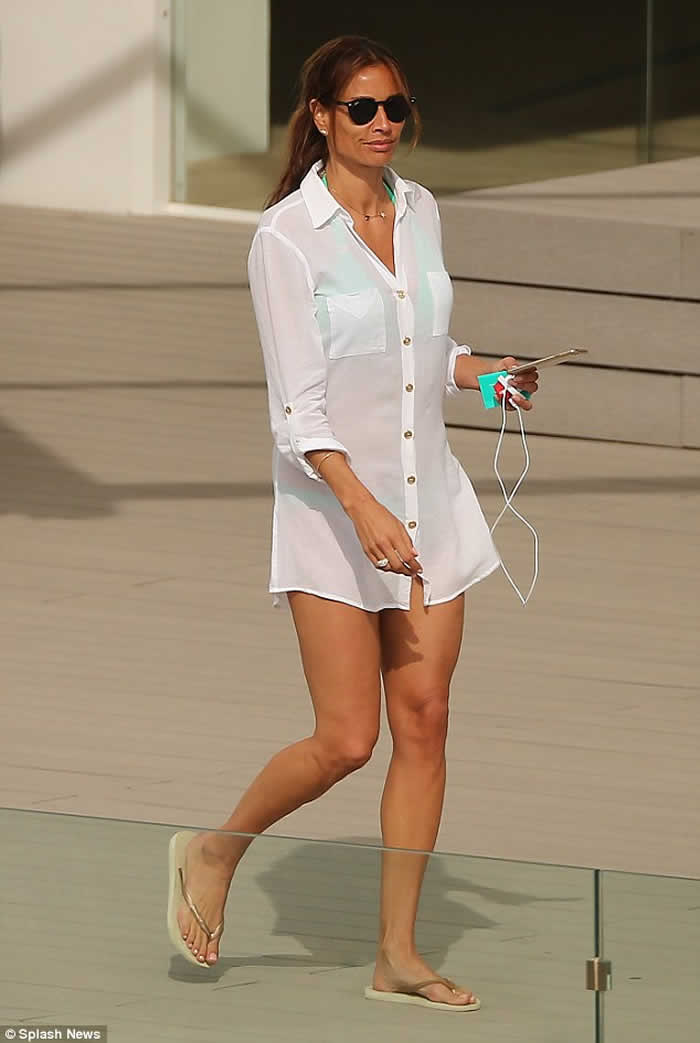 Via: dailymail