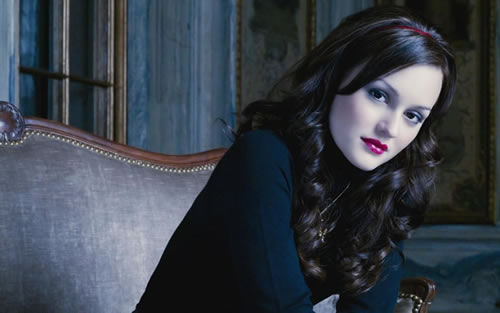 The "Somebody to Love" singer Leighton Meester has got the right talent to be called as the hot girl not only for her dynamic singing style but for the exceptional beauty and bewitching acting. She got attention for her role as Blair Waldorf in teen drama television series Gossip Girl and won Teen Choice Award 2009 and 2010 for that.
Leighton Meester also won Spotlight Award 2010 for country drama film Country Strong and it is her hotness that led her way to be part of The Roommate, Monte Carlo, That's My Boy and in many others. Born as Leighton Marissa Meester, she has achieved a successful career in both films and music.
Leighton Meester made her television debut in 1999 in Law & Order and then got her break with the movie Hangman's Curse and then got some guest roles in number of series like 8 Simple Rules, Veronica Mars, CSI: Miami, Shark and Crossing Jordan. She played lead role in horror film Drive-Thru and Killer Movie; however it was her appearance in Gossip Girl playing Blair Waldorf which gave her recognition and also she started dating her Gossip Girl co-star Sebastian Stan.
Leighton Meester has received appreciation by many famous magazines, all of which call her a good actress and capable of doing any big role changing her performance style every time. And when it comes to music, Leighton Meester has got wide recognition. Her first official single was "Somebody to Love", and the second was "Your Love's a Drug". She is also featured on Cobra Starship's song "Good Girls Go Bad" which was one of the Top 10 on Billboard Hot 100.
Being inspired by the Country Strong, Leighton Meester is trying her writing skills and had been working with a band named Check in the Dark with whom she had a five-city tour.
Hot girl Leighton Meester was enlisted in 100 Most Beautiful People by People magazine in 2008 and also at 25 Beauties and Hotties. She had become one of the TV's 100 Sexiest Women and got ranked at Maxim's Hot 100 list. In 2011, she was counted amongst the Most Glamorous Celebrities of 2011 and also in the list of "Top 99 Women of 2010".
Leighton Meester has been doing a variety of advertising campaigns for charity. In 2008, she worked as the spokesperson for Sunsilk's "Life Can't Wait" campaign. Other than that she has posed for many international brands such as with Reebok, Korean clothing line ASK Enquired, for Herbal Essences hair products, Italian fashion house Missoni, Philippine clothing brand Penshoppe's campaign "All Stars" and in many more. She was also the face of the newest Vera Wang scent Lovestruck.
Though Leighton Meester is the queen of many hearts but she had been dating Remember the Daze co-star Aaron Himelstein previously and now having cozy time with The Oranges co-star Adam Brody. Leighton Meester is also busy for her new movies lineup which includes films God Only Knows, Any Tom, Dick, or Harryto be released this year and Life Partners, and The Judge in 2014.