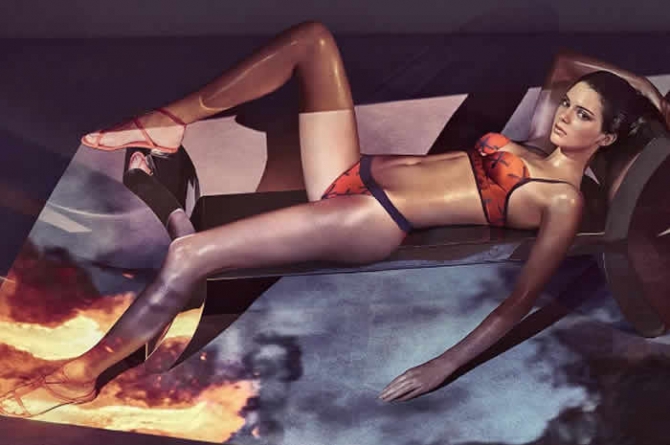 Kendall Jenner's La Perla Spring 2017 Ads, Plus Kylie Jenner for Flaunt
It's just a fact at life at this point that not a day goes by without some news from Kendall and Kylie Jenner, and today is all about their latest lingerie-clad gigs.
For your midday Tuesday news fix, we have all the info on Kendall's sexy new ads for La Perla and Kylie's slow-motion sneak peek video for Flaunt magazine. And, yes, you're going to want to scroll down to see them both.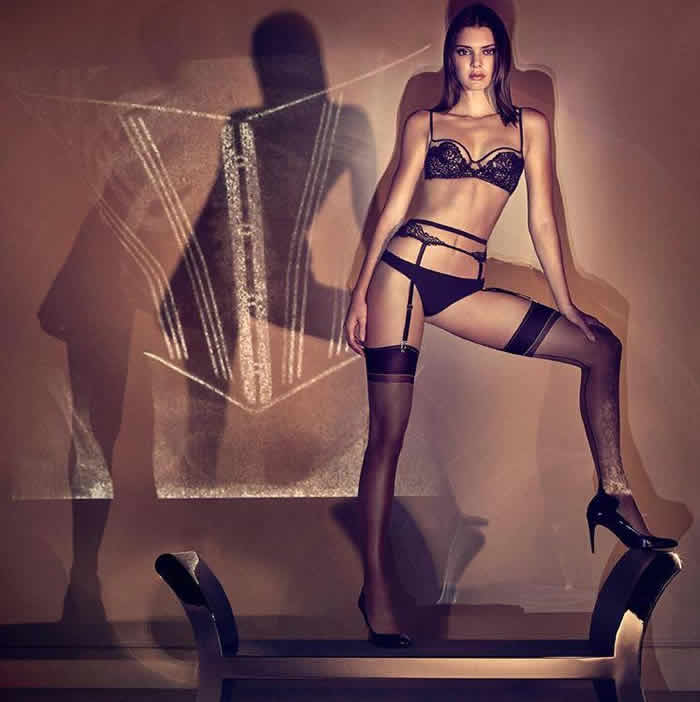 Kendall's a regular face for La Perla, previously modeling in its ads and fashion shows (even closing down the runway this past season!) and for the latest campaign, she models just about every type of clothing from the brand's spring 2017 line (they're expanding into lifestyle!).
From lingerie, to beachwear and even formal blazers she makes one photo sexier than the next with the shoot's dark moody backdrop, oiled up legs and provocative poses.
She even was caught taking selfies on set during the shoot, in the brand's behind-the-scenes video.