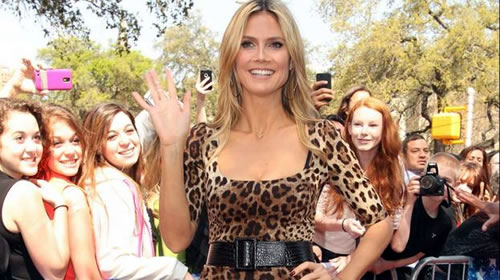 Heidi Klum Having Seal Tattoo Removed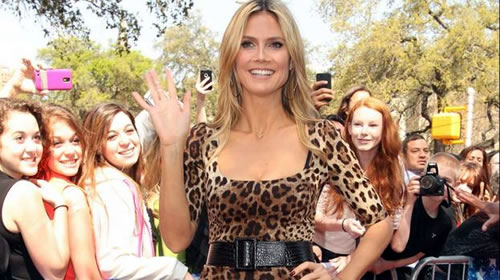 Heidi Klum is having a tattoo of Seal's name removed. The 40-year-old model had the inking – which features her former spouse's name and the initials of their kids set inside stars – done to commemorate their fourth wedding anniversary but following their 2012 split, she is now having it erased.
A source told People.com: "Heidi is in the process of getting her tattoo removed. She's been through a few treatments. The stars with her children's initials will stay intact." Although Heidi has been happily dating her bodyguard Martin Kristen since September, she recently insisted she isn't interested in marrying again because she has lived that "fairytale". The supermodel was married to stylist Ric Pipino for around five years and, after a brief romance with Flavio Briatore, she tied the knot with Seal in May 2005.
She said: "I don't think so. It's not that important to me anymore. I've been married before. When I got married the first time, I was 23 and it was always this dream to get married and wear this white dress. I was married for six years and it didn't work out. "I see a lot of girls now, 30 years old, looking for a man. They want to get married, they want this big ring, and I love that and I love that they feel that way. "It's a fairytale dream that 70 per cent of girls have. But I have been there, worn this dress, dreamt that dream. I'm happy now that I don't have to have that again."
As well as being against the idea of getting married again, Heidi – who raises four children, Leni, nine, Henry, seven, Johan, six, and Lou, three, with Seal – has also ruled out having another child because her family feels "complete". She added: "I don't really want to have more children. Four is a lot of children and I feel complete. I feel like when I look around the dinner table we are complete. "This is our family. He's very good with the kids. They love him – they've known him for a long time." – Femalefirst