Dwayne "The Rock" Johnson Shares His Hard Time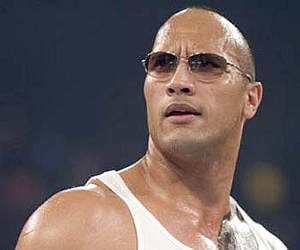 Dwayne "The Rock" Johnson opens up his hard time during an emotional car ride. He revealed that a traumatic experience inspired him to spend time in gym and to become a beast.
The Rock confession was shot for a documentary made for the upcoming match against John Cena at Wrestle mania XVIII this weekend. He told that he and his family were evicted from their apartment in Hawaii when he was just 14 years old. The despair he saw on his mother's face resulted to change his life forever and the change began by weightlifting.