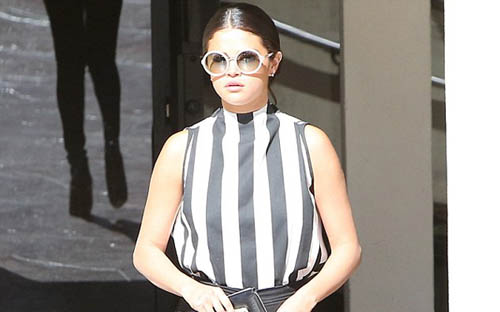 Selena Gomez Rocks In Specs and Stripes in LA
There's no doubt Selena Gomez has been experimenting with her edgy fashion style lately. And on Tuesday, the pop star was easy to spot as she stepped out in a Where's Waldo-inspired outfit, featuring a striped top and round-rimmed sunglasses.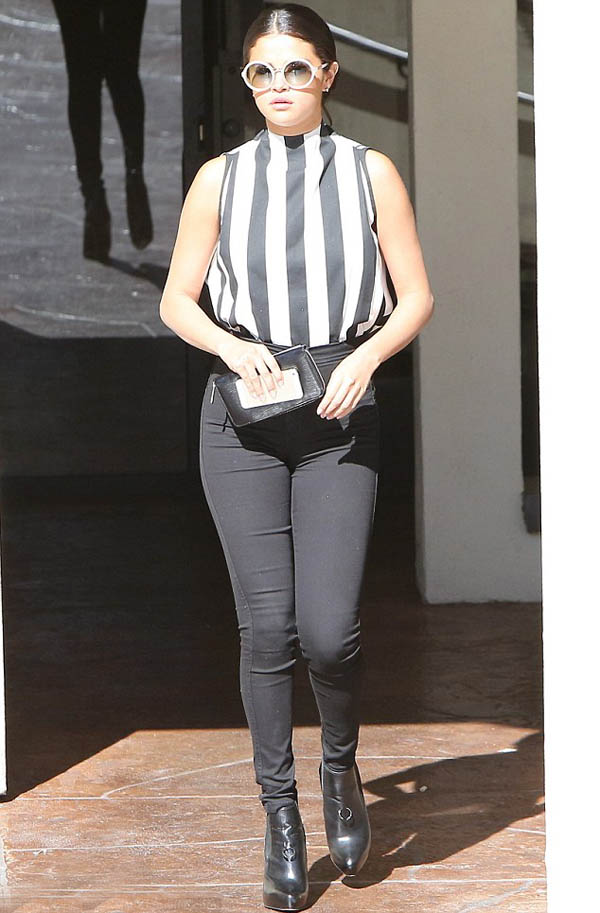 Selena was headed out in Calabasas, where her ex-beau Justin Bieber owns a house. The on/off pair broke up last month and have both been cavorting with new love interests since. However, it has been reported that Selena doesn't appreciate his recent antics – getting into a fight with the actor Orlando Bloom, posing for flirty pictures with reality star Kylie Jenner and hooking up with Playboy model Alyssa Arce – but friends say she isn't affected by them either, as she is completely over their breakup.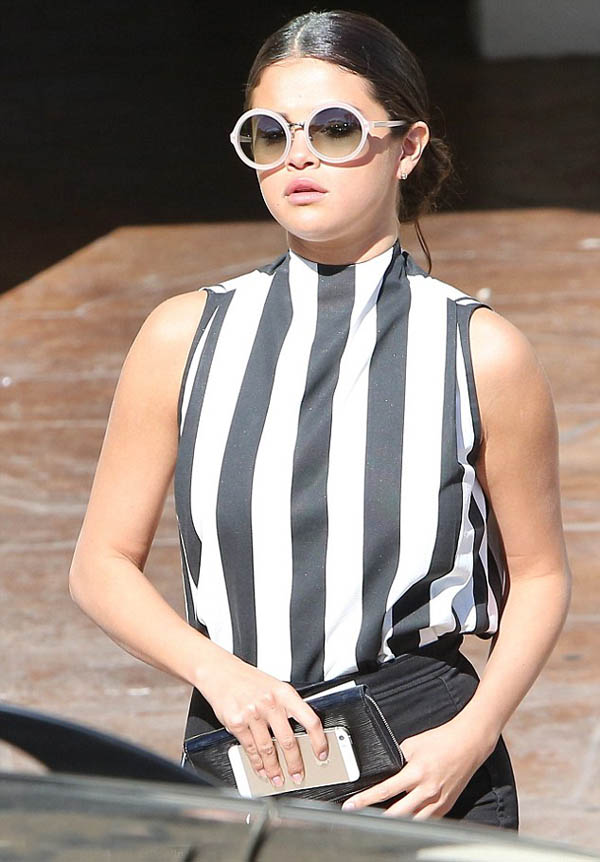 Selena Gomez is beyond over Justin and his immature behaviour. She knows very well that he is trying to make her jealous with all the pics he's been posting of him with other girls, including Kendall. 'But rather than making her feel hurt or making her miss Justin, it's backfiring. She's disgusted with how he's behaving. 'She's not hurt, she's actually grateful that she's not with him anymore. In her opinion, he's acting out and she would rather have nothing to do with him.'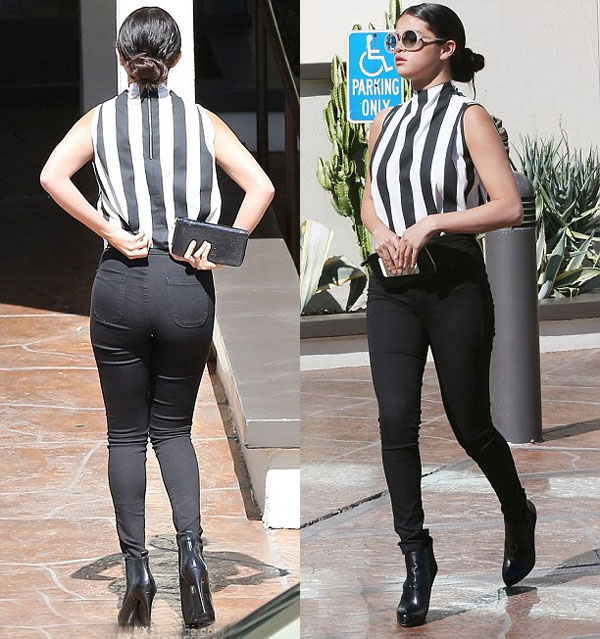 Justin was involved in an altercation with 'Pirates of the Caribbean' actor Orlando, 37, at a restaurant in Ibiza last week and is said to have taunted him with the claim his estranged wife, Miranda Kerr, had promised to 'make him a man'. Rumours of Miranda, 31, cheating on Orlando with Justin emerged in 2012 after the pair were pictured flirting at a Victoria's Secret fashion show. Although she and Orlando – who have four-year-old son Flynn together – have since called time on their relationship, Justin's jibe is said to have prompted Orlando's swing for him. -dailymail