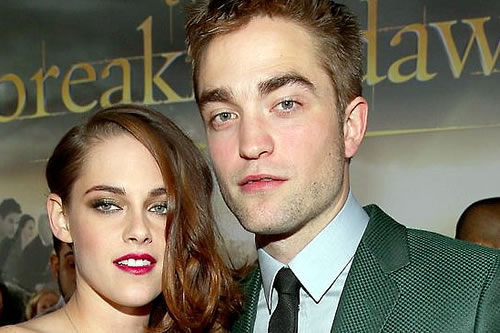 Is a reconciliation in the works? Robsten fans will be pleased to learn that Robert Pattinson reportedly reunited with ex-girlfriend Kristen Stewart at her Los Feliz home last week.
On Monday, Aug. 5, X17 posted exclusive photos of the 27-year-old Twilight hunk parking outside his former love's house. Pattinson apparently attempted to keep a low profile by driving a white Durango with an out of state license plate. "Rob looked nervous on his way to visit Kristen," the photographer told X17. "He was trying to be discreet so no one would see him."
The Rover actor ended his four year relationship with Stewart, 23, in May, after struggling to move past her July 2012 filing with director Rupert Sanders. Pattinson was spotted moving his possessions out of Stewart's home in a pickup truck on May 19.
Since then, an insider told media that Pattinson has been "hanging out and hooking up" with longtime pal, Riley Keough. "She's the first girl he's liked since Kristen," a source said of the 24-year-old granddaughter of the late Elvis Presley. "[They're] having a lot of fun."
But after taking some time apart from Stewart, perhaps a reconciliation is possible? A source tells Us, "They stayed friends and have always kept in touch."