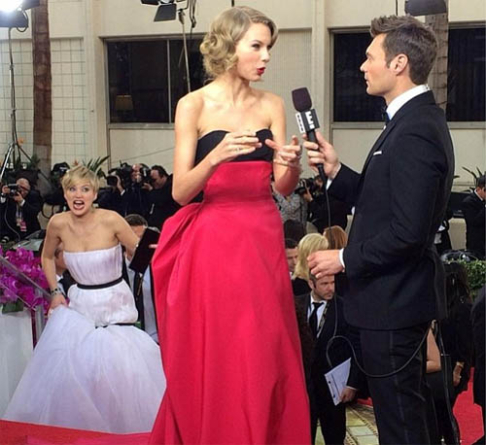 Jennifer Lawrence photobombs Taylor Swift at the Golden Globes
She was the target of a surprise photobomb at last year's Oscars. And now Jennifer Lawrence has got her own back – by doing the same to Taylor Swift at the Golden Globe Awards. The 23-year-old Oscar winner snuck up on 24-year-old Taylor as she was being interviewed on the red carpet of the Golden Globes by E! host Ryan Seacrest.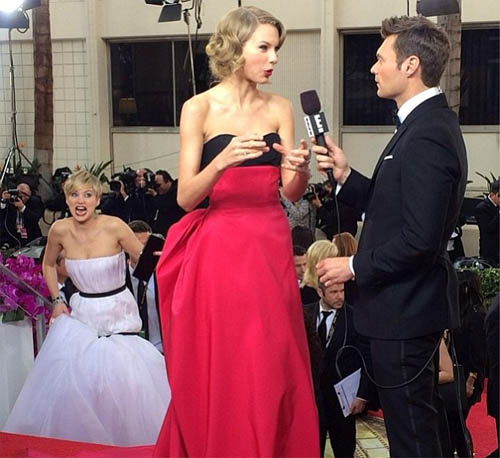 Country singer Taylor was a nominee for best original song for Sweeter Than Fiction from the film One Chance. Jennifer hoisted up her white strapless Dior gown as Taylor was talking to Ryan and silently stepped up behind her. 'I was going to come in and push you down the stairs,' Jennifer said.
'People would love that,' Taylor responded. Ryan interjected and asked Jennifer if she's ever been to any of Taylor's concerts. 'No, she's never invited me,' Jennifer replied. An incredulous Taylor responded: 'I have invited you so many times!'